The Jabra Elite 75t is the latest true wireless earbuds from Jabra. The 75t's come with a more compact design and inherits similar features and signature long battery life of its predecessor, the Elite 65t.
The Elite 75t is priced at PHP 9,999. In the realm of popular premium earbuds, these sit somewhere in-between the Samsung Galaxy Buds+ (PHP 6,990), the Huawei Freebuds 3 (PHP 8,990), the Apple AirPods (PHP 9,490) and the Apple AirPods Pro (PHP 14,990).
So, how does the Elite 75t perform? Is it worth our hard earned cash? Let's find out.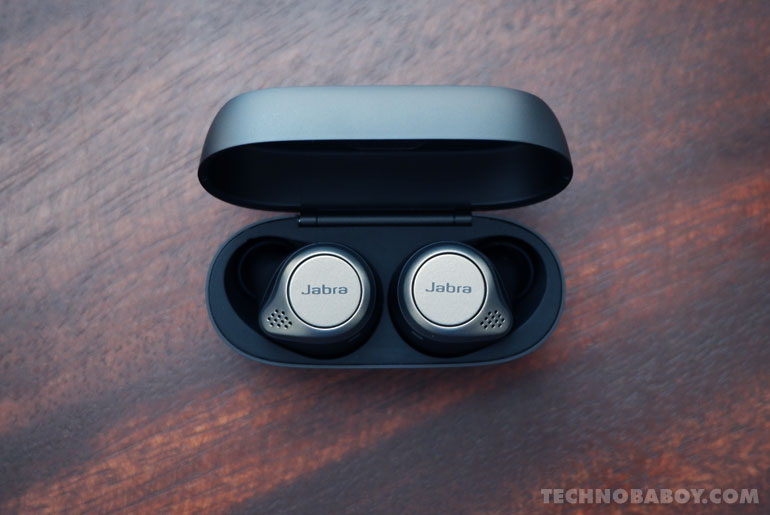 Design and Performance
The new Elite 75t comes with a more compact footprint compared to the Elite 65t. It is smaller, and less edgy, favoring a smoother, more curvy design.
Also see: Jabra Elite 75t launches in the PH
These, of course, are in-ears. If you're the type who don't like having silicone tips jammed deep in your ears, then these probably aren't for you. Still, the Elite 75t are very comfortable to wear. They fit snugly, resting just outside your ear. I used it while jogging and it did not fall off.
By the way, the Elite 75t has IP55 dust and water resistance, making it safe for sweat and the occasional rain. It also offers passive noise cancellation, which means it relies on good fit and noise isolation to block outside sounds.
Unlike many truly wireless earbuds that opt for some form of touch controls, the Elite 75t is equipped with physical buttons, which I really like. It is easy to use, easy to press, and large enough that you don't fumble around looking for it.
The buttons handle the following controls: Play/pause music, previous/next track, volume up/down, HearThrough mode on/off, and activating voice assistant.
Speaking of HearThrough, this feature is probably my favorite. It is activated by pressing the left button. It allows you to hear your surroundings through the microphones. It is perfect for commuters and joggers — those that need to be aware of their surroundings.
Also see: Huawei Freebuds 3 Red Edition now available in PH
The Elite 75t comes with a plastic charging case with a magnetic lid. The earbuds themselves are also magnetic and latches on the case, preventing it from falling off. It has a USB Type-C port for charging. It is small and pocketable, thanks to its shape and relatively slim body.
Audio Quality
The Jabra Elite 75t are one of the better sounding TWS in the market. It comes with powerful bass, that sometimes it overpowers mids and highs. Overall sound is very pleasing. It is well-rounded with a warm tone and good sound stage.
The earbuds also come with very good noise isolation. When HearThrough is activated, it turns on the mics so you can hear your surroundings while music is playing. Ambient sound coming through the mics sound natural. It can be used during conversation, but you have to lower the volume of the music. Its very useful, too, in places where you need to hear announcements.
Battery Life
The batter life of the Jabra Elite 75t is actually pretty impressive. I was able to get about 7 hours of use. The charging case adds three full recharges, giving up to 28 hours of use.
Also see: Joyroom JR-T04S TWS Review: A good alternative to AirPods
It takes around 2 hours to fully charge the earbuds. It also has an impressive quick-charge feature that gives you an hour of battery for just 15 minutes of charge time.
Verdict
Jabra has built a reputation for premium audio devices. Its latest truly wireless earbuds, the Jabra Elite 75t, is no exemption.
The Jabra Elite 75t is a compact and sturdy set of true wireless earbuds with warm bassy sound and exceptional battery life. It is the perfect partner for workouts and runs. And my favorite feature, HearThrough, is something commuters would greatly appreciate.
Those looking for a good pair with budget to spare should take a look at what the Elite 75t offers before considering the Apple, Samsung and Huawei's offerings.