Looking for a new way to entertain your kids (and yourselves) while at home? Look no further. Its time you tried Google's 3D animals.
Apparently, the 3D animals have been around for a year, and uses augmented reality to bring animals to life. And what better time to try them out than at home while the enhanced quarantine is in effect.
This works on Android 7.0 or later devices, and iOS 11.0 or later idevices.
Also see: YouTube limits video quality worldwide to ease Internet congestion
To view the 3D animals, just type its name on Google search (either on Chrome or the Google app) on your mobile phone. From here, you can move the animal around and zoom in and out.
To view it in augmented reality, tap "View in 3D." Follow the instructions and viola. You have a tiger in your living room. You can even take a photo by tapping on the shutter button.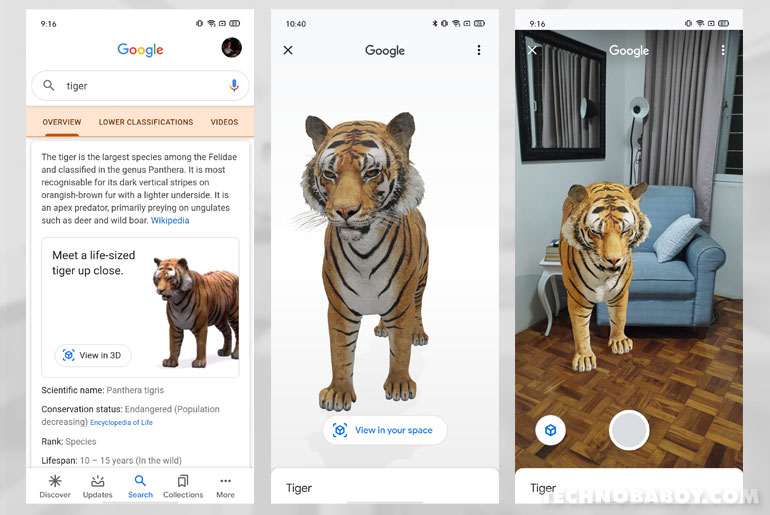 So far, the 3D works on these animals. There are possibly more, you just have to discover it with your kids.
Lion
Tiger
Cheetah
Shark
Hedgehog
Duck
Emperor Penguin
Wolf
Angler Fish
Goat
Rottweiler
Snakes
Eagle
Brown
Bear
Alligator
Horse
Shetland Pony
Macaw
Pug
Turtle
Cat
Octopus
Dog
Golden Retriever