ASUS and gaming subsidiary ROG Philippines are set to launch their latest AMD Ryzen powered consumer and gaming laptops.
You can catch the livestream on May 22, 2020 at 8PM on ASUS Philippines' official Facebook page.
"ASUS is passionate about technology and driven by innovation to deliver the incredible for consumers everywhere. That is why this year, allow me to invite you all to join us and, together, let's conquer the world with a new tech industry milestone – as ASUS and ROG Philippines launch the complete line-up of consumer and gaming laptops, powered by the latest AMD Ryzen 4000 mobile processor," shares George Su, Country Manager of ASUS Philippines.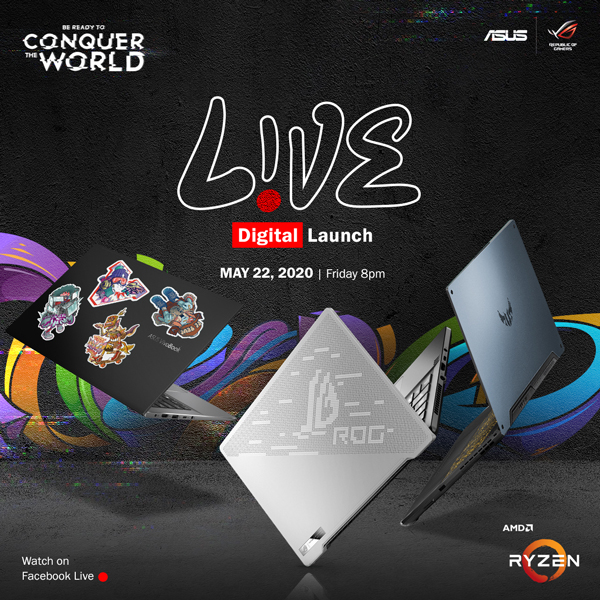 The AMD Ryzen Renoir 4000 series offers faster and more efficient laptop performance. The 4000 HS series is built using 7nm process, packing a CPU with 8 cores and 16 threads for heavy-duty workloads. Its lower power consumption generates less heat to dissipate, enabling a higher level of sustained performance not typically seen in more compact devices.
Also Read: Huawei MateBook D 15 review
Official pricing, pre-order details and other promotions will be announced on the livestream. Freebies and giveaways also await viewers of the broadcast.
Stay tuned for more information.