YouTube recently released a new feature on the mobile app to hep you manage your screen time. Bedtime Reminders will remind you to stop watching watching videos at night.
With bedtime reminders, you can set reminders at specific times to stop watching videos and go to sleep. Users can also snooze the reminder (for 10 minutes) or dismiss it altogether once the alerts notifies you. The feature is currently rolling out to Android and iOS devices
Also Read: How to install YouTube Vanced, a YouTube app alternative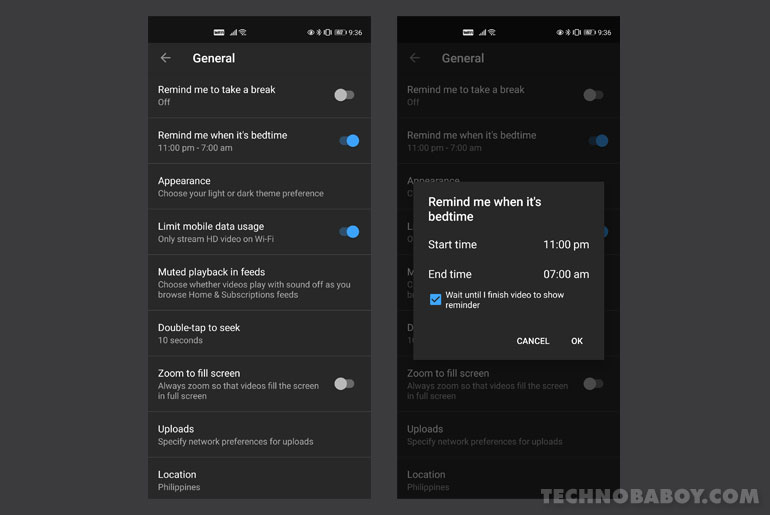 Here's how to turn it on/off in the settings.
Open the YouTube app.
Go to Settings> General.
Look for Remind me when it's bedtime and turn it on/off.
Set the start and end times.
You can also set Wait until I finish my video to show reminder here.
While you're there, you might as well set Remind me to take a break and set the Appearance to use the dark theme.
You're welcome.