One of the best accessories you can pair with your smartphone is a smartwatch. And Huawei recently launched one of the better ones. The Huawei Watch GT2e boasts a host of features for just PHP 6,990.
Now if you're on the lookout for one, I have listed down the 5 best features of the Huawei Watch GT2e to consider.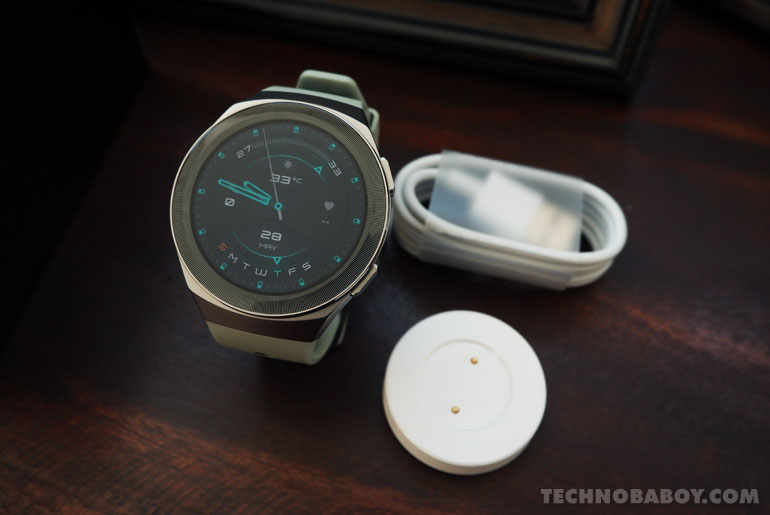 1. Stylish Design
There's no doubt about it. The Huawei Watch GT2e is one of the most beautiful smartwatches around. It has a sporty design, a round face and smooth curves. The case is sleek and stylish, punching way above its price point.
The watch also comes with replaceable rubber fitness straps with perforated holes. It is smooth to the touch and very comfortable to wear.
Also Read: Huawei P40 review: Small and outstanding
The Watch GT2e comes in Mint Green, Lava Read, and Graphite Black.
2. Awesome Display
The Huawei Watch GT2e has a 1.39-inch AMOLED touchscreen display. It is bright with good contrast and super saturated colors. Sunlight legibility is one of the best as well.
Aside from that, you have a plethora of beautiful watch face designs you can choose from. You can also customize the data and information you see. Plus, there's an always-on mode as well.
3. Fitness Trackers
Not only can the Watch GT2e track your exercise progress, your steps and your heart rate, it can also monitor your sleeping habits, your stress levels, and blood oxygen levels (SpO2).
Also Read: Huawei Watch GT2e unboxed, hands-on review
Aside from that, it has a ton of exercise monitoring functions with 85 custom workout modes for stuff like rock climbing, parkour and skateboarding, and 15 professional workout modes including 13 running courses, pool and open water swimming trackers, and one for triathletes.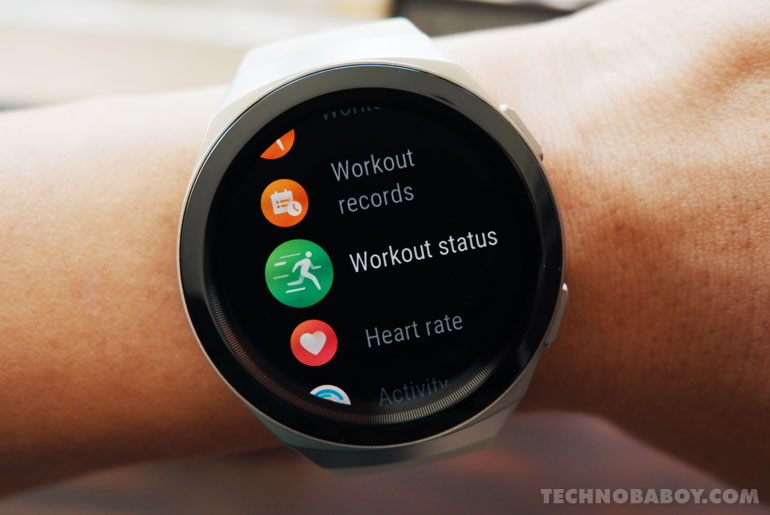 4. Battery Life
The most impressive feature is the battery life. The Watch GT2e can go up to 2 weeks in a single charge (minus a couple of days if the always-on display is active). That is hard to match, considering all the things it can do.
5. Price
For PHP 6,990, you get a beautiful smartwatch with all the things you need right out of the box. It has a ton of workout modes, which probably has what you need. Plus the battery life. Two weeks is no joke, especially in the world of smartwatches.
If you want to know more about the Huawei Watch GT2e and what it offers, check out our hands-on review.
The Huawei Watch GT2e is available with a price of PHP 6,990. It is now available on Lazada, Shopee, Abenson, Mxmemoxpess.com, and Silicon Valley.