The Huawei Watch GT2e is the latest smartwatch from Huawei. It features a sporty design, a large display, up to two weeks of battery life, and a host of fitness functions.
We unboxed one and gave it a spin. Here's our hands-on review.
Unboxed, hands-on review
The Huawei Watch GT2e comes in a square black box that shouts premium. As soon as you take off the box cover, you are greeted by the watch itself. The smartwatch's retail package includes a magnetic charging port and a USB Type-C cable.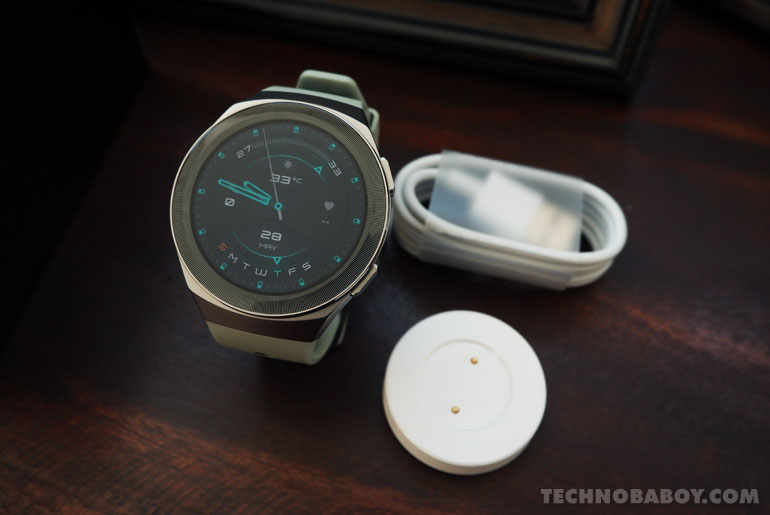 To tell you the truth, I really liked what I saw. The GT2e looks beautiful, and I love the more traditional round design.
The Huawei Watch GT2e has a stainless steel case that measures in at 53 x 46.8 x 10.8 mm. It is a bit bulky, but it does have curves in the right places, which makes it look and feel like its smaller than it really is. It looks great on my wrist, but looked huge when my wife wears it.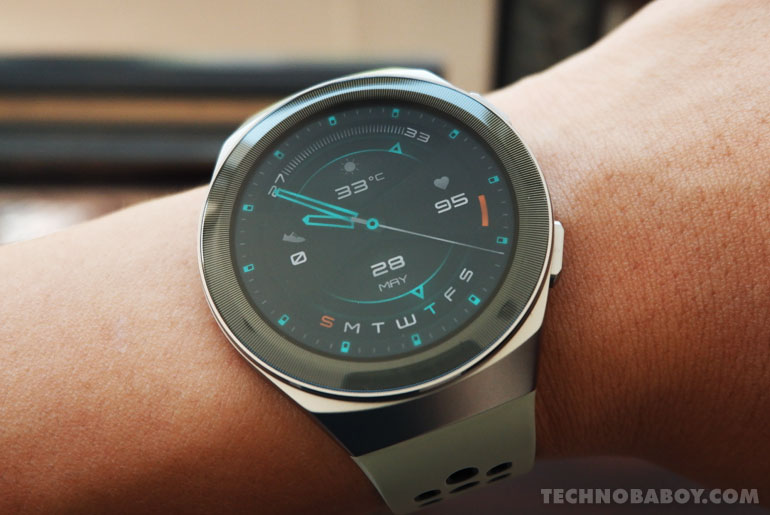 Central to the watch's design is a large 1.39-inch AMOLED HD display. It is bright with good color and contrast. The screen also has good visibility outdoors.
Also Read: AppGo now on the Huawei AppGallery; Helps you find and install your favorite apps
The replaceable rubber fitness straps are attached to curved lugs. My review unit is in Mint Green. It also comes in Graphite Black and a louder Lava Red.
The straps have perforated holes, making breathable and more sporty looking. It feels smooth to the touch and very comfortable to wear.
On the watch's right are two buttons, located on the 2 and 4 o'clock positions. The first button takes you to the watch's app list, while the second one can be customized for different functions. I have it set to show music controls.
The GT2e runs on Huawei's own LiteOS version 1.0.0.52. It does not have the app library of Google's Wear OS, but it does have most of the things you need and then some. The watch connects to devices via Bluetooth through Huawei's Health app. Unlike the GT2, there's no speaker so you can't take calls from the watch.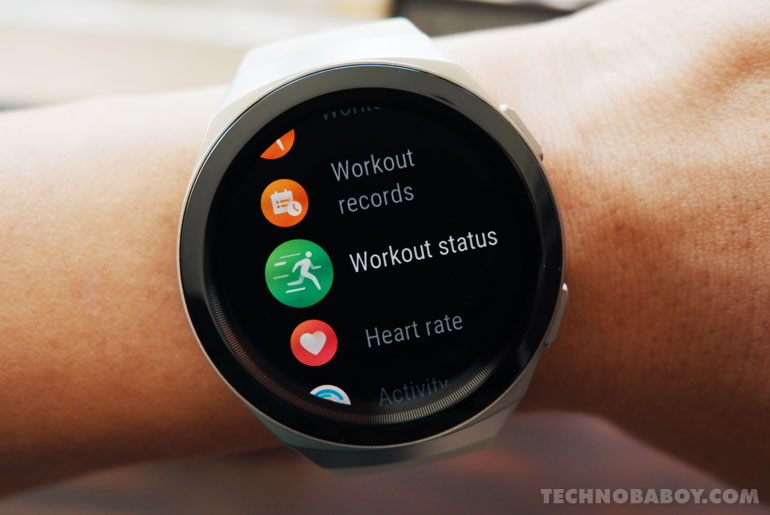 One of the main features of the Watch GT2e is its two week battery life. Amazingly, its about what I got during testing. Turning on the always-on display will shave a couple of days. Still, impressive in my opinion.
Also Read: Huawei Y6p review: The modern budget phone
The GT2e comes with 85 custom workout modes like rock climbing, parkour and skateboarding, and 15 professional workout modes including 13 running courses, pool and open water swimming trackers, and one for triathletes.
There's an optical heart rate monitor, message notifications, TruSleep sleep tracking, TruRelax stress monitoring, and SpO2 monitoring.
I haven't been running lately, meaning I have yet to use this while running. But I have been using it to monitor my daily exercise routines. It will provide you data such as heart rate and training intensity while in use.
Final Thoughts
Those looking for a smartwatch should consider the Huawei Watch GT2e. It is a beautiful smartwatch with a lot to offer those into casual or serious fitness. Its strongest point is the two week battery, which is hard to match. But you can't ignore the rest of the things it can do either.
The Huawei Watch GT2e is priced at PHP 6,990. For more information, you can go here. It is now available on Lazada, Shopee, Abenson, Mxmemoxpess.com, and Silicon Valley.