Here's the list of TNT prepaid promos for calls, text and Internet data.
Talk N Text, more popularly known as TNT, is the other prepaid service of Smart Communications, aimed at the more budget conscious subscribers who prefer to get the most out of their load credits, maximized by various promos.
[Updated 11.19.21: Added the upgraded TNT SurfSaya promos]
The prepaid service offer an eclectic mix of value-for-money promos and load bundles for calls, texts and data. Some are come with unlimited calls and texts, while others offer extra mobile data for apps like Facebook, Messenger, Google Search, YouTube, and many others.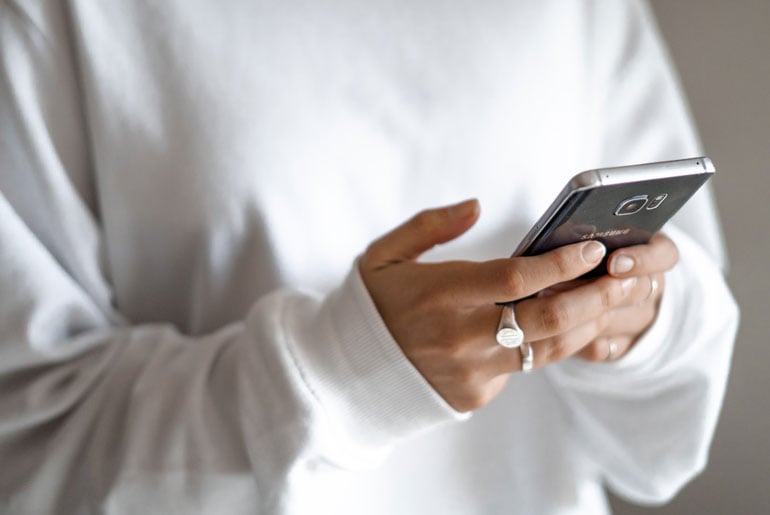 Here, we have the list of TNT prepaid promos you can choose from that best suits your needs. To use the list, you can use the Table of Contents below or you can do a quick search.
On mobile phones, you can do a page search by tapping on the menu (three dots on the upper right for Android, lower right for iPhones) and going to the Find in Page function. On desktop, start by pressing CTRL-F and typing the promo you like.
Those looking for Smart and Globe prepaid promos can go to the following articles:
How to activate your TNT SIM card
If you're new to TNT, the first thing you need to do is to activate your new SIM card. The quickest way to do this is by doing the following:
Place your TNT SIM card on your mobile phone.
Turn on Mobile Data.
You'll receive a notification message once your TNT SIM now active.
Take note that you would need a 4G smartphone to get 4G connection. The same goes for 5G with a 5G smartphone.
Now that that's out of the way, on with the list of TNT prepaid promos for calls, text and Internet data.
TNT SurfSaya (Upgraded)
SurfSaya 20
500MB Data (200MB + 150MB/day for Facebook, Mobile Legends: Bang Bang, Instagram, TikTok)
Unli Calls and Texts to All Networks
Php 20, Valid for 2 Days
Register via GigaLife app or by dialing *123#, then choose SurfSaya
SurfSaya 30
1GB Data (400MB + 200MB/day for Facebook, Mobile Legends: Bang Bang, Instagram, TikTok)
Unli Calls and Texts to All Networks
Php 30, Valid for 3 Days
Register via GigaLife app or by dialing *123#, then choose SurfSaya
SurfSaya 49
1.2GB Data (500MB + 100MB/day for Facebook, Mobile Legends: Bang Bang, Instagram, TikTok)
Unli Calls and Texts to All Networks
Php 49, Valid for 7 Days
Register via GigaLife app or by dialing *123#, then choose SurfSaya
SurfSaya 99
2.2GB Data (1.5GB + 100MB/day for Facebook, Mobile Legends: Bang Bang, Instagram, TikTok)
Unli Calls and Texts to All Networks
Php 99, Valid for 7 Days
Register via GigaLife app or by dialing *123#, then choose SurfSaya
SurfSaya 199
8GB Data (2GB + 200MB/day for Facebook, Mobile Legends: Bang Bang, Instagram, TikTok)
Unli Calls and Texts to All Networks
Php 199, Valid for 30 Days
Register via GigaLife app or by dialing *123#, then choose SurfSaya
TNT FB 10 Promo
FACEBOOK 10
1GB for Facebook, Messenger
Php 10, Valid for 3 Days
Register by dialing *123#> Other offers; or text FB10 and send to 4545
TNT Wild Rift 10 Promo
WILD RIFT 10
1GB for Wild Rift
Php 10, Valid for 3 Days
Register by dialing *123#> Other offers
TNT CODM 10 Promo
CODM 10
1GB for CODM or Call of Duty Mobile
Php 10, Valid for 3 Days
Register by dialing *123#> Other offers
TNT Surf Saya FB
SURF SAYA FB 20
100MB Internet Data
100MB per day for Facebook, Messenger
Unli calls to TNT, Smart, Sun & Unli texts to all networks
Php 20, Valid for 2 Days
Register via GigaLife app or dial *123#
SURF SAYA FB 30
300MB Internet Data
100MB per day for Facebook, Messenger
Unli calls to TNT, Smart, Sun & Unli texts to all networks
Php 30, Valid for 3 Days
Register via GigaLife app or dial *123#
SURF SAYA FB 99
1.5GB Internet Data
100MB per day for Facebook, Messenger
Unli calls to TNT, Smart, Sun & Unli texts to all networks
Php 99, Valid for 7 Days
Register via GigaLife app or dial *123#
SURF SAYA FB 199
2GB Internet Data
200MB per day for Facebook, Messenger
Unli calls to TNT, Smart, Sun & Unli texts to all networks
Php 199, Valid for 30 Days
Register via GigaLife app or dial *123#
TNT Surf Saya ML
SURF SAYA ML 20
100MB Internet Data
100MB per day for Mobile Legends
Unli calls to TNT, Smart, Sun & Unli texts to all networks
Php 20, Valid for 2 Days
Register via GigaLife app or dial *123#
SURF SAYA ML 30
300MB Internet Data
100MB per day for Mobile Legends
Unli calls to TNT, Smart, Sun & Unli texts to all networks
Php 30, Valid for 3 Days
Register via GigaLife app or dial *123#
SURF SAYA ML 99
1.5GB Internet Data
100MB per day for Mobile Legends
Unli calls to TNT, Smart, Sun & Unli texts to all networks
Php 90, Valid for 7 Days
Register via GigaLife app or dial *123#
SURF SAYA ML 199
2GB Internet Data
200MB per day for Mobile Legends
Unli calls to TNT, Smart, Sun & Unli texts to all networks
Php 199, Valid for 30 Days
Register via GigaLife app or dial *123#
TNT Surf Saya Allnet
SURF SAYA ALLNET 40
100MB Internet Data
100MB per day for Facebook, Messenger
Unli calls to TNT, Smart, Sun & Unli texts to all networks
Php 40, Valid for 2 Days
Register via GigaLife app or dial *123#
SURF SAYA ALLNET 55
300MB Internet Data
100MB per day for Facebook, Messenger
Unli calls to TNT, Smart, Sun & Unli texts to all networks
Php 55, Valid for 3 Days
Register via GigaLife app or dial *123#
SURF SAYA ALLNET 149
1.5GB Internet Data
100MB per day for Facebook, Messenger
Unli calls to TNT, Smart, Sun & Unli texts to all networks
Php 149, Valid for 7 Days
Register via GigaLife app or dial *123#
SURF SAYA ALLNET 319
2GB Internet Data
200MB per day for Facebook, Messenger
Unli calls to TNT, Smart, Sun & Unli texts to all networks
Php 319, Valid for 30 Days
Register via GigaLife app or dial *123#
TNT Giga Stories
GIGA STORIES 50
1GB Internet Data
1GB per day for Facebook, Messenger, Instagram, Twitter, and TikTok
Php 50, Valid for 3 Days
Register via GigaLife app or dial *123#
GIGA STORIES 99
2GB Internet Data
1GB per day for Facebook, Messenger, Instagram, Twitter, and TikTok
Php 99, Valid for 7 Days
Register via GigaLife app or dial *123#
GIGA STORIES 299
4GB Internet Data
1GB per day for Facebook, Messenger, Instagram, Twitter, and TikTok
Php 299, Valid for 30 Days
Register via GigaLife app or dial *123#
TNT Giga Stories Pro
GIGA STORIES PRO 199
6GB Internet Data
1GB per day for Facebook, Messenger, Instagram, Twitter, and TikTok
Php 199, Valid for 7 Days
Register via GigaLife app or dial *123#
GIGA STORIES PRO 599
12GB Internet Data
1GB per day for Facebook, Messenger, Instagram, Twitter, and TikTok
Php 599, Valid for 15 Days
Register via GigaLife app or dial *123#
GIGA STORIES PRO 999
24GB Internet Data
1GB per day for Facebook, Messenger, Instagram, Twitter, and TikTok
Php 999, Valid for 30 Days
Register via GigaLife app or dial *123#
TNT Giga Games
GIGA GAMES 50
1GB Internet Data
Option 1: 1GB per day for Mobile Legends, Arena of Valor, Clash of Clans, Clash Royale, FB Gaming
Option 2: 1GB per day for Mobile Legends, LoL Wild Rift, Call of Duty Mobile, FB Gaming
Php 50, Valid for 3 Days
Register via GigaLife app or dial *123#
GIGA GAMES 99
2GB Internet Data
Option 1: 1GB per day for Mobile Legends, Arena of Valor, Clash of Clans, Clash Royale, FB Gaming
Option 2: 1GB per day for Mobile Legends, LoL Wild Rift, Call of Duty Mobile, FB GamingPhp 99, Valid for 7 Days
Register via GigaLife app or dial *123#
GIGA GAMES 299
4GB Internet Data
Option 1: 1GB per day for Mobile Legends, Arena of Valor, Clash of Clans, Clash Royale, FB Gaming
Option 2: 1GB per day for Mobile Legends, LoL Wild Rift, Call of Duty Mobile, FB GamingPhp 299, Valid for 30 Days
Register via GigaLife app or dial *123#
TNT Giga Games Pro
GIGA GAMES PRO 199
6GB Internet Data
3GB per day for Mobile Legends, Arena of Valor, Clash of Clans, Clash Royale, FB Gaming
Php 299, Valid for 7 Days
Register via GigaLife app or dial *123#
GIGA GAMES PRO 599
12GB Internet Data
3GB per day for Mobile Legends, Arena of Valor, Clash of Clans, Clash Royale, FB Gaming
Php 599, Valid for 15 Days
Register via GigaLife app or dial *123#
GIGA GAMES PRO 999
24GB Internet Data
3GB per day for Mobile Legends, Arena of Valor, Clash of Clans, Clash Royale, FB Gaming
Php 999, Valid for 30 Days
Register via GigaLife app or dial *123#
TNT SurfSaya ML
SURFSAYA ML 20
100MB Internet Data
100MB per day for Mobile Legends
Unli calls to TNT, Smart, Sun & Unli texts to all networks
Php 20, Valid for 2 Days
Register via GigaLife app or dial *123#
SURFSAYA ML 30
300MB Internet Data
100MB per day for Mobile Legends
Unli calls to TNT, Smart, Sun & Unli texts to all networks
Php 30, Valid for 3 Days
Register via GigaLife app or dial *123#
SURFSAYA ML 99
1.5GB Internet Data
100MB per day for Mobile Legends
Unli calls to TNT, Smart, Sun & Unli texts to all networks
Php 99, Valid for 7 Days
Register via GigaLife app or dial *123#
SURFSAYA ML 199
2GB Internet Data
200MB per day for Mobile Legends
Unli calls to TNT, Smart, Sun & Unli texts to all networks
Php 199, Valid for 30 Days
Register via GigaLife app or dial *123#
TNT Giga Video
GIGA VIDEO 50
1GB Internet Data
1GB per day for YouTube, iWant TV, NBA League Pass, Cignal Play
Unli texts to all networks
Php 50, Valid for 3 Days
Register via GigaLife app or dial *123#
GIGA VIDEO 99
2GB Internet Data
1GB per day for YouTube, iWant TV, NBA League Pass, Cignal Play
Php 99, Valid for 7 Days
Register via GigaLife app or dial *123#
GIGA VIDEO 299
4GB Internet Data
1GB per day for YouTube, iWant TV, NBA League Pass, Cignal Play
Php 299, Valid for 30 Days
Register via GigaLife app or dial *123#
GIGA VIDEO+ 75
1GB Internet Data
1GB per day for YouTube, iWant TV, NBA League Pass, Cignal Play
Unli calls to TNT, Smart, Sun & Unli texts to all networks
Php 75, Valid for 3 Days
Register via GigaLife app or dial *123#
GIGA VIDEO+ 149
2GB Internet Data
1GB per day for YouTube, iWant TV, NBA League Pass, Cignal Play
Unli calls to TNT, Smart, Sun & Unli texts to all networks
Php 149, Valid for 7 Days
Register via GigaLife app or dial *123#
GIGA VIDEO+ 449
4GB Internet Data
1GB per day for YouTube, iWant TV, NBA League Pass, Cignal Play
Unli calls to TNT, Smart, Sun & Unli texts to all networks
Php 449, Valid for 30 Days
Register via GigaLife app or dial *123#
TNT Giga Video Pro
GIGA VIDEO PRO 199
6GB Internet Data
3GB per day for YouTube, iWant TV, NBA League Pass, Cignal Play
Php 199, Valid for 7 Days
Register via GigaLife app or dial *123#
GIGA VIDEO PRO 599
12GB Internet Data
3GB per day for YouTube, iWant TV, NBA League Pass, Cignal Play
Php 599, Valid for 15 Days
Register via GigaLife app or dial *123#
GIGA VIDEO PRO 999
24GB Internet Data
3GB per day for YouTube, iWant TV, NBA League Pass, Cignal Play
Php 999, Valid for 15 Days
Register via GigaLife app or dial *123#
TNT Giga K-Video
GIGA VIDEO PRO 50
1GB Internet Data
Free Viu Premium
1GB per day for Viu, YouTube
Php 50, Valid for 3 Days
Register via GigaLife app or dial *123#
GIGA VIDEO PRO 99
2GB Internet Data
Free Viu Premium
1GB per day for Viu, YouTube
Php 99, Valid for 7 Days
Register via GigaLife app or dial *123#
GIGA VIDEO PRO 299
4GB Internet Data
Free Viu Premium
1GB per day for Viu, YouTube
Php 299, Valid for 30 Days
Register via GigaLife app or dial *123#
TNT Giga Study
GIGA VIDEO PRO 99
2GB Internet Data
1GB per day for Google Classroom, Google Meet, Google Search, G Suite, YouTube, Office 365, Microsoft Teams
Php 99, Valid for 7 Days
Register via GigaLife app or dial *123#
GIGA VIDEO PRO 299
4GB Internet Data
1GB per day for Google Classroom, Google Meet, Google Search, G Suite, YouTube, Office 365, Microsoft Teams
Php 299, Valid for 30 Days
Register via GigaLife app or dial *123#
GIGA VIDEO PRO 199
6GB Internet Data
3GB per day for Google Classroom, Google Meet, Google Search, G Suite, YouTube, Office 365, Microsoft Teams
Php 199, Valid for 7 Days
Register via GigaLife app or dial *123#
GIGA VIDEO PRO 599
12GB Internet Data
3GB per day for Google Classroom, Google Meet, Google Search, G Suite, YouTube, Office 365, Microsoft Teams
Php 599, Valid for 15 Days
Register via GigaLife app or dial *123#
GIGA VIDEO PRO 999
24GB Internet Data
3GB per day for Google Classroom, Google Meet, Google Search, G Suite, YouTube, Office 365, Microsoft Teams
Php 999, Valid for 30 Days
Register via GigaLife app or dial *123#
TNT Giga Work
GIGA WORK 50
1GB Internet Data
1GB per day for Google Hangouts, Microsoft Teams, CISCO Webex, Grab, Lalamove, Lazada, Shopee, PayMaya, Viber, WhatsApp and more
Php 50, Valid for 3 Days
Register via GigaLife app or dial *123#
GIGA WORK 99
2GB Internet Data
1GB per day for Google Hangouts, Microsoft Teams, CISCO Webex, Grab, Lalamove, Lazada, Shopee, PayMaya, Viber, WhatsApp and more
Php 99, Valid for 7 Days
Register via GigaLife app or dial *123#
GIGA WORK 299
4GB Internet Data
1GB per day for Google Hangouts, Microsoft Teams, CISCO Webex, Grab, Lalamove, Lazada, Shopee, PayMaya, Viber, WhatsApp and more
Php 299, Valid for 30 Days
Register via GigaLife app or dial *123#
TNT Giga Work+ AllNet
GIGA WORK 100
1GB Internet Data
1GB per day for Google Hangouts, Microsoft Teams, CISCO Webex, Grab, Lalamove, Lazada, Shopee, PayMaya, Viber, WhatsApp and more
Unli calls and Unli texts to all networks
Php 100, Valid for 3 Days
Register via GigaLife app or dial *123#
GIGA WORK 199
2GB Internet Data
1GB per day for Google Hangouts, Microsoft Teams, CISCO Webex, Grab, Lalamove, Lazada, Shopee, PayMaya, Viber, WhatsApp and more
Unli calls and Unli texts to all networks
Php 199, Valid for 7 Days
Register via GigaLife app or dial *123#
GIGA WORK 549
4GB Internet Data
1GB per day for Google Hangouts, Microsoft Teams, CISCO Webex, Grab, Lalamove, Lazada, Shopee, PayMaya, Viber, WhatsApp and more
Unli calls and Unli texts to all networks
Php 549, Valid for 30 Days
Register via GigaLife app or dial *123#
TNT Giga Work Pro
GIGA WORK 199
6GB Internet Data
1GB per day for Google Hangouts, Microsoft Teams, CISCO Webex, Grab, Lalamove, Lazada, Shopee, PayMaya, Viber, WhatsApp and more
Php 199, Valid for 7 Days
Register via GigaLife app or dial *123#
GIGA WORK 599
12GB Internet Data
1GB per day for Google Hangouts, Microsoft Teams, CISCO Webex, Grab, Lalamove, Lazada, Shopee, PayMaya, Viber, WhatsApp and more
Php 599, Valid for 15 Days
Register via GigaLife app or dial *123#
GIGA WORK 999
24GB Internet Data
1GB per day for Google Hangouts, Microsoft Teams, CISCO Webex, Grab, Lalamove, Lazada, Shopee, PayMaya, Viber, WhatsApp and more
Php 999, Valid for 30 Days
Register via GigaLife app or dial *123#