TL;DR: DITO Telecommunity donates phones and free service to Visayas and Mindanao front liners, starting with Davao City.
DITO Telecommunity, the third major telco in the Philippines, announced that its first move as a commercially launched telecom will be to provide free phones and DITO service to 3,000 front liners from the Visayas and Mindanao, in recognition of their efforts in building the nation amidst the global pandemic.
DITO has begun the rollout of this initiative with 300 front liners from Davao City.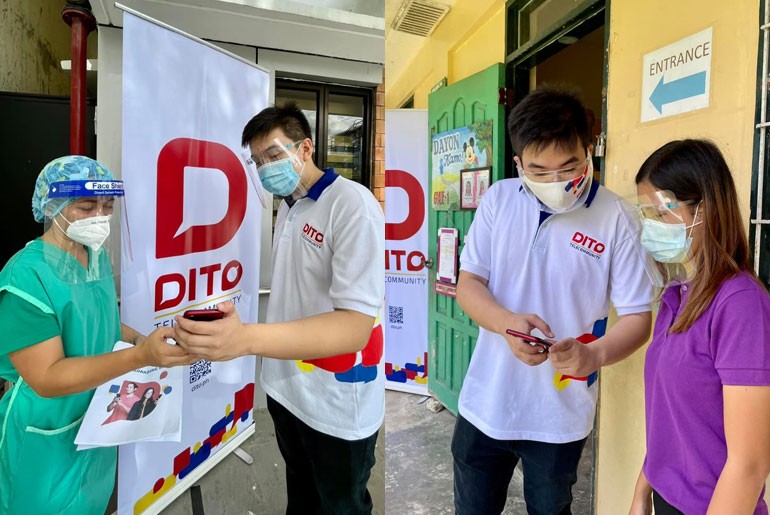 On March 19, 2021, the DITO CSR and Trade Marketing team visited Miss Daisylen Apostol, a nurse's aide assigned to care for COVID-19 patients at the Southern Philippines Medical Center in Davao City, and Miss Mae Ann Jean Justol, Grade 1 teacher at the Alfredo A. Aledia Elementary School in Davao City.
Atty. Adel Tamano, the Chief Administrative Officer of DITO, said, "We are proud to announce that the first two front liners, a nurse and a public school teacher in Davao City, have already received their free DITO-compatible mobile phones as well as free DITO mobile and internet service."
"I am truly honored to be chosen as one of the first recipients of the DITO project for front liners. Malaking tulong ito sa akin para mabilis akong makasagot sa mga calls at messages ng mga pasyente ko. I'm always looking for ways that I can be of better service to the patients placed under my care, lalo na sila ay COVID-19 patients," said Nurse Daisylen.
ALSO READ: DITO Telecommunity launches in Visayas & Mindanao
Teacher Mae had this to say: "This truly is a blessing especially now as we all have to contend with the changes brought about by the pandemic. I am very glad na I am able to continue to conduct classes and do research without fear of being disconnected. I also no longer need to walk around to find internet signal as much. Ay daghang salamat DITO for this and more power!"
The DITO Chief Administrative Officer reminded everyone, "From day one, even before the first-ever bid documents were opened and made public, the mandate of providing better and more accessible services has stood as the foundation of DITO Telecommunity."
"As we continue to expand our coverage and as we continue to provide services especially to the front liners, we are optimistic that we will live up to our mandate and our commitment to the Filipino people," Atty. Tamano adds.
Please visit the official pages of DITO at www.facebook.com/DITOphofficial and their website at www.DITO.ph for more information.