PUBG MOBILE officially launches the Global Festival, featuring an event calendar full of special giveaways and more. Adored by players of all walks of life, the game is on-brand with its tantalizing events and eye-opening rewards in this edition.
Events run through until the end of 2021 for PUBG MOBILE fans across the Philippines. Key events from the PUBG MOBILE Global Festival timeline are as below.
All game modes will be available from today till 15th November 2021
The comeback is nigh, as all game modes will be available for all players free of charge right now until November 15, including Metro Royale: Reunion, Titans: Last Stand, Survive Till Dawn, Payload 2.0, Infection Mode, Runic Power, VS AI and Vikendi, the much-adored snow forest themed map.
Streamer Marathon from 11th -15th November 2021 (for the Philippines only)
Start your own Facebook livestreams streaming, or you can stay tuned and watch any PUBG MOBILE livestreams on Facebook between 11 to 15 November 2021, and stand a chance to win prizes including over Php 60,000 worth of UC in prizes and 5 Xiaomi phones.
PUBG MOBILE Snack Stream X Taters (for the Philippines only)
In a sweet partnership with entertainment snacks brand Taters, Filipino PUBG MOBILE gamers are eligible to unlock cool outfits with the promo code PUBGMTATE. While stocks last. What's more, from Metro Manila PUBG MOBILE gamers can also redeem complimentary discounts on Taters with the same promo code until November 14.
ALSO READ: Smart lauds Blacklist International, ONIC PH for epic MPL finals showdown
The Koenigsegg collaboration starts on the 1st of November and will continue throughout the month of November.
A collaboration with Swedish hyper-car brand Koenigsegg means users will be able to get their hands on the Jesko and the Gemera vehicle skins. Got to go fast.
The new version of the sneak peek event can be seen across official social media pages from 7th till 15th November.
Daily rewards will be available from 9th November 2021 onwards:
Players will be gifted with free daily reward(s) upon their logins every day. Starting from November 9, PUBG MOBILE users can redeem 3000 limited UC Tokens completely free, and up to 102 Permanent Items. Between November 11th and 17th 2021, the Galaxy Messenger Set, a permanent set will be complimentary for all players upon a simple login. With a 7-day login streak from November 7 to 22, players will be awarded with a permanent AUG skin free of charge.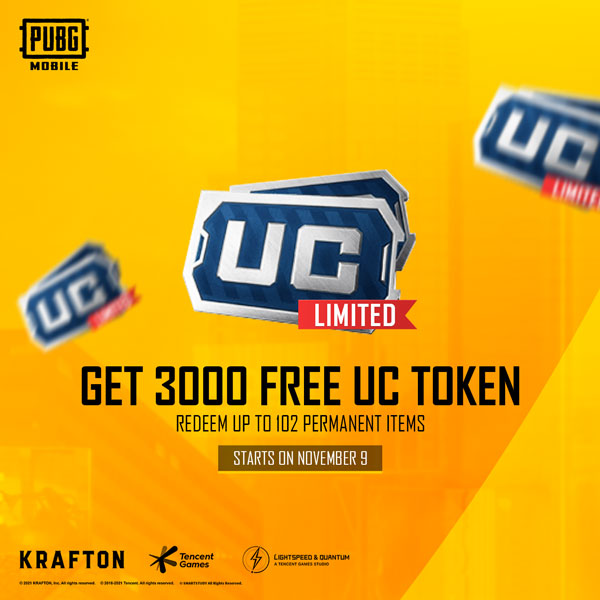 Rank protection starts from the 9 th of November until the 18th.
Liverpool FC collaboration, players stand to win a signed jersey.
Scoring another collaboration with the English football giant Liverpool F.C., PUBG MOBILE brings about a permanent backpack skin, while players can still stand a chance to win a signed jersey by Liverpool F.C. players.
Anna has arrived!
Alas, the long-awaited brand-new character, Anna is now brought into the fray, and is now available for every single player from the 16th of November up until 19th December 2021.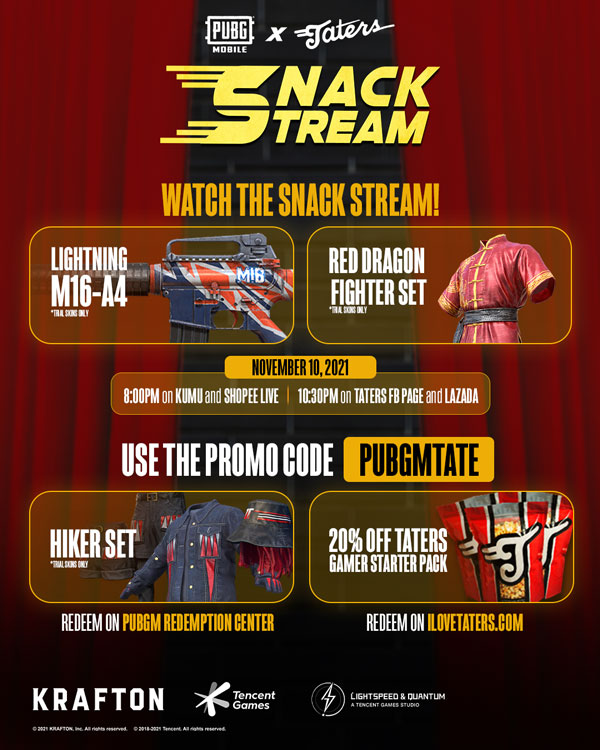 Last but not least, right around the corner is the landmark collaboration between PUBG MOBILE and League of Legends for their adapted Netflix animated series, Arcane, going live on November 16 with patch update 1.7.
Keep a lookout across all our social media channels for more latest updates.