All-in-one money platform Maya is taking things up a notch with its new campaign featuring Hope Elizabeth "Liza" Soberano as their new Maya Brand Ambassador and Chief Advocacy Officer.
The new marketing campaign dubbed "My Money. My Bank. My Way.", was co-created by Soberano and aims to bring digital banking to the masses and empower Filipinos to take control of their finances. Maya's overall goal is to make money management more convenient with innovations that are easy, personalized, and rewarding.
Among the highlighted innovations in the campaign is Maya's best-in-class consumer savings account that offers easy account opening with just one valid ID, a boosted high-interest rate of up to 10 percent p.a., which can be achieved the more customers spend in their Maya wallet, daily interest crediting, and customizable personal goals.
Maya is also the first finance app in the Philippines to offer customers their own @username, making sending money as easy as tagging friends on TikTok or Instagram. Plus, the sleek black Maya card is accepted by over 80 million merchants worldwide.
With over 1.5 million bank customers, Maya is the leading digital banking app in the Philippines, boasting the most app downloads and monthly active users among the country's six licensed digital banks. It's also the highest-rated finance app on the App Store and Google Play, beating out even the biggest e-wallet and bank brands.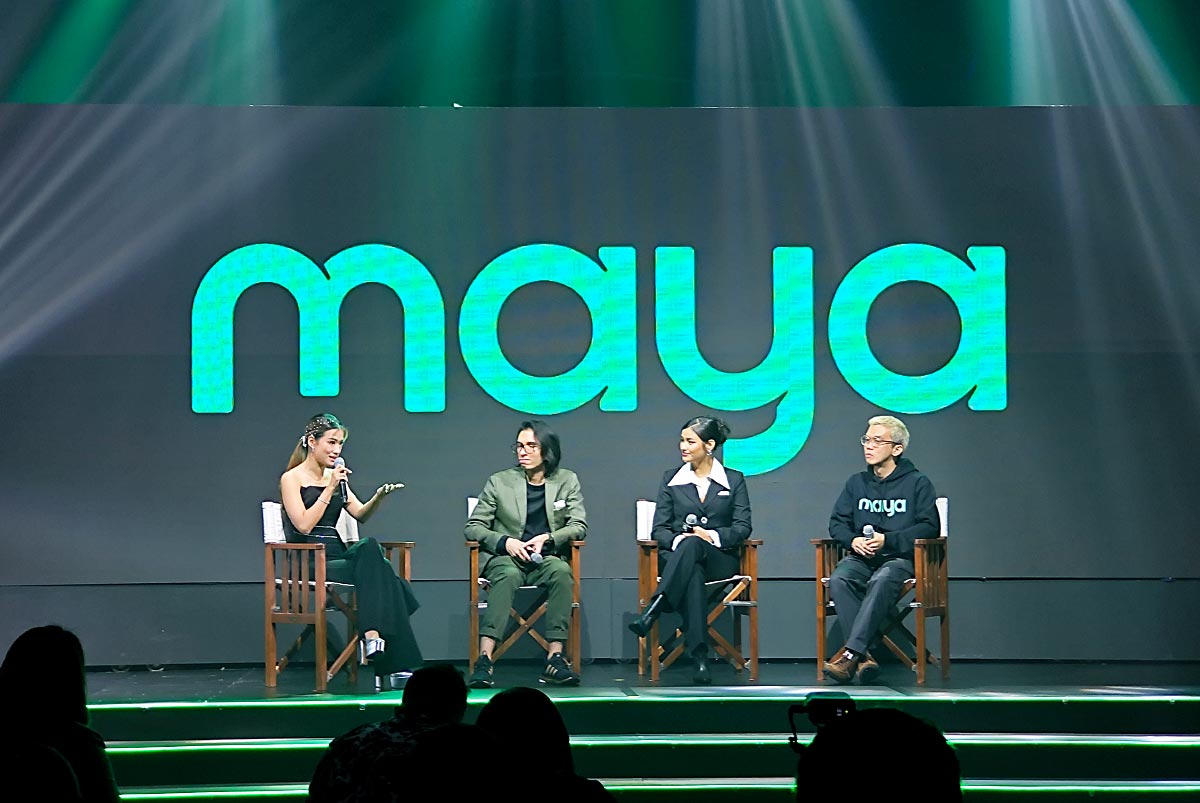 Maya's innovative approach to digital banking is resonating with Filipinos, who are increasingly turning to the platform to simplify their financial lives. Shailesh Baidwan, Maya Group President, says that their all-in-one app has simplified the financial services experience for consumers, leading to a stickier app experience, more types of transactions, and a greater share of wallet.
"My Money. My Bank. My Way": Maya's 10% p.a Promo
To encourage more Filipinos to save and use digital transactions, Maya is launching an update to its savings promo starting March 7, 2023. Customers can boost their Maya savings with up to 10 percent p.a. daily interest rate the more they do wallet transactions.
But what sets Maya apart is their "My Money. My Bank. My Way" marketing campaign with Soberano. As a brand ambassador and chief advocacy officer, she is championing shared advocacies for financial inclusion with Maya and leading key initiatives for organizations like Save The Children.
You might also like: Get the most out of your savings this 2023 with Maya
In a country where only 37% of adults have savings, Maya is shaking things up and making digital banking a breakthrough experience for all.