Google+ wouldn't be the Facebook killer it is touted to be without the gaming features.  So it was not a surprise that Google officially announced a few days ago that Google+ will be adding games to the social networking platform.
Today we're adding games to Google+. With the Google+ project, we want to bring the nuance and richness of real-life sharing to the web. But sharing is about more than just conversations. The experiences we have together are just as important to our relationships. We want to make playing games online just as fun, and just as meaningful, as playing in real life.
When I recently checked my Google+ account, i noticed that games was already there.  A new Games button has been added on top alongside the Circles, Stream and Profile buttons.  If you click on the Games button, you'll be show the games available.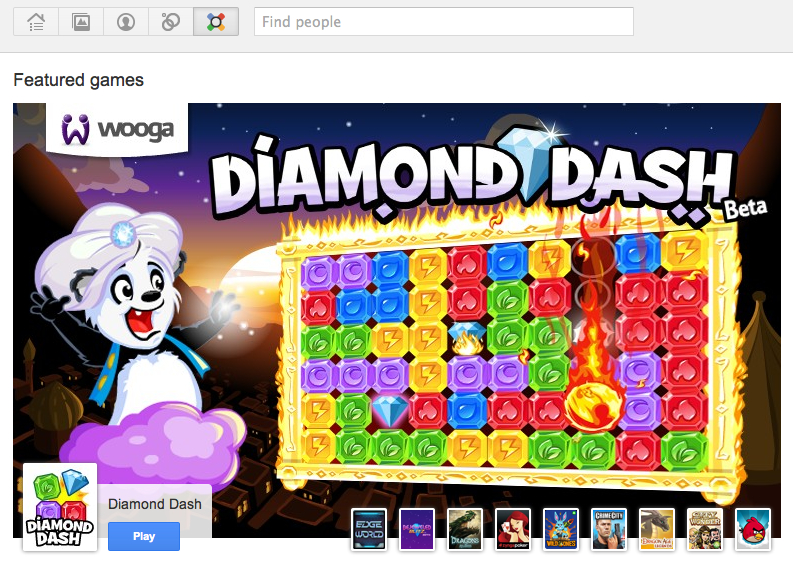 On the left side you will see a navigation panel that shows the labels Featured Games, All Games and Game Notifications.  Initial games being offered on Google+ include Bejeweled Blitz, Angry Birds, Diamond Dash, Edge World, Dragons of Atlantis, Zynga Poker, Crime City, Dragon Age Legends, City of Wonder and Wild Ones.
It appears that Google+ has learned from Facebook's mistakes.  In Facebook you used to get game notifications together with the other updates on your stream.  That was a headache for users who did not want to see these notifications.  Google+ has separated the Stream from game notifications and updates.  You only see these notifications when you click on the Games page.  So, if you're not interested in games, you can easily ignore the notifications associated with them.
Have you tried playing games on Google+? Share with us your thoughts below.