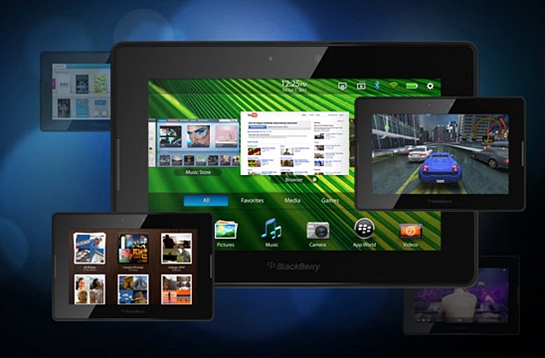 For those of you who are itching to try the BlackBerry Playbook but find the price a bit steep, here's your chance to get the tablet at a bargain price.   RIM has put the tablet on sale in the United States, and it's safe to assume that this will trickle down to stocks in other parts of the world, hopefully including the Philippines.  This is just a wild guess at this point of course, but there's nothing wrong with hoping that the tablet gets the same treatment in the Philippines, or you can just buy the tablet from RIM's webstore.
Similar to the fire sale done by HP to get rid of its TouchPad stocks, RIM is doing the sale to get its stocks moving, and some say the sale will be for a loss.  Buyers can save up to $400 since all models are priced similarly.  RIM's webstore is offering the 16GB, 32GB and 64GB models for $299 (about P13,000).  Here's the old pricing for reference:
16GB at Php23,990
32GB at Php28,990
64GB at Php33,990
The sale will be until February 4.  If you intend to use the Playbook as an Android tablet, you can do so apparently.  Some people have already been able to root the Playbook with Android ROMs, so it's now possible to gain access to the Android Market using the Playbook.
BlackBerry Playbook Specifications
7-inch capacitive display (1024×600 resolution)
1GHz dual-core CPU
1GB RAM
16GB, 32GB, 64GB internal storage
5MP rear camera, 3MP front-facing camera
1080p Full HD video recording
HDMI port, micro-USB port, WiFi 802.11 b/g/n, Bluetooth 2.1
BlackBerry Tablet OS