Meralco launched MTECH 2015, a three-day technology and innovation summit. It marked the company's commitment to create innovative solutions in the power industry to improve the reliability of the network and enhance the service to customers.
The summit culminated in a forum on Disruptive Technologies, featuring innovations that will change the power industry. The event was attended by Meralco chairman Manuel V. Pangilinan, President and CEO Oscar S. Reyes, SVP and Head of Customer Retail Services and Corporate Communications Alfredo S. Panlilio, and Chief Technology Adviser Gavin D. Barfield.
MTECH's theme this year was "Visioneering," a combination of the words "Vision" and "Engineering" that focused on not just imagining but creating a future of affordable, sustainable and reliable energy to its customers. The One Meralco Technology Vision 2021 was also presented – this serves as the company's digital roadmap in developing innovative solutions to address the changing needs of its customers. Featured were additional services Meralco will offer to its customers, such as new ways to interact via Facebook, Twitter, the Meralco website, or the mobile app "MoVE," plus the ability to pay and check bills online, and control their home appliances with their smart devices. Also discussed was the Smart Grid program where customers will be able to view and manage their electricity consumption in virtual real-time through the use of smart meters; empowering customers to make informed decisions on when they use electricity.
"The times have changed and we have to adapt to these new business models. We need to do more to embrace the digital revolution and put technology and innovation at the heart of our organization. We believe that in order for Meralco to better serve and respond to the ever-changing needs of its customers, there must be a change in the way that we do business," said Reyes during the summit.
Panlilio noted that a new wave of "disruptive technologies" including distributed generation (solar panels and battery storage) and the emergence of internet technologies will change the business model of the utility. "This summit aims to ensure that Meralco remains at the forefront of our industry whatever that may look like in the future" he said.
Executives from globally-renowned tech firms also flew in to the country to talk about revolutionary technologies challenging traditional business models, including IBM's Scalable Solutions Architect and Master Inventor and Fellow Kerrie L. Holley. His talk, entitled "Rethink Disruption," focused on global trends and why companies need to adapt to new technologies.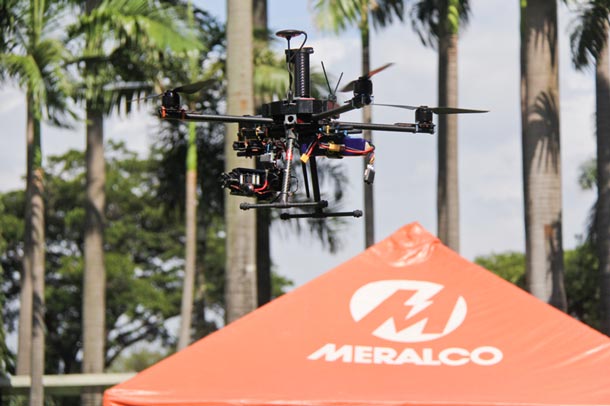 Also featured in the event was the New Technologies and Innovations Exhibit at the Meralco Lopez Building Lobby where leading technology partner brands such as Cisco, Citrix, Cloudera, Dell, Indra, Landis + Gyr, Microsoft, GMS Philippines, Hitachi, Huawei, IBM, PayMaya, safezone.com, Salesforce, Samsung Business, Schneider Electric, Siemens, Toshiba, Eisenpatt Solutions, SAP, and Opower showcased their latest products and services. The exhibition was attended by over 1,000 Meralco employees.
For more tech-centric news and reviews, please follow us on Facebook (facebook.com/TechnoBaboy) and Twitter (@technobaboy). We'll do our best to keep you up-to-date.