The National Grid Corporation of the Philippines (NGCP) has issued a warning of a series of power interruptions in Luzon on September 12 due to an insufficient supply of electricity caused by power plant outages.
In a post on Facebook, the NGCP warns that the Luzon Grid will have the following alert status:
Yellow Alert: 9:00AM – 1:00PM and 4:00PM – 9:00PM
Red Alert: 1:00PM – 4:00PM
Yellow Alert status means there will be low electricity supply, while Red Alert status means there is insufficient electricity supply. White Alert status means there's ample supply of electricity.
According to Meralco, expect rotational brownouts during these times.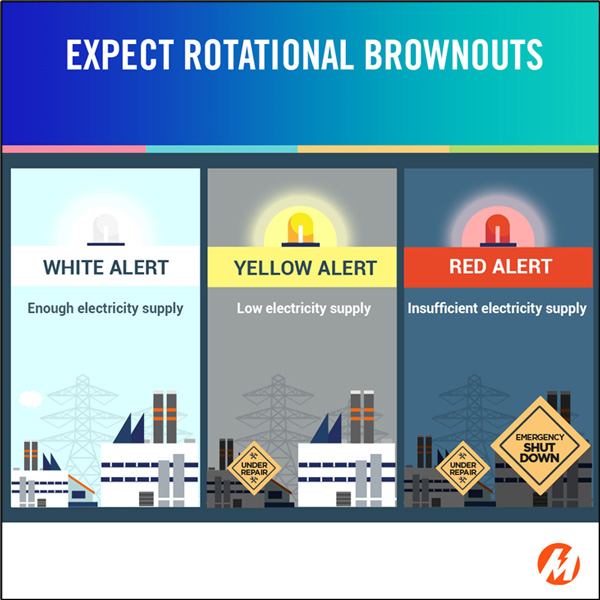 NGCP said that seven power plants are on a forced outage, while three are running on derated capacities, which caused a total of 3,627MW lost from the grid.
For Meralco customers, you can report brownouts or power outages via Facebook Messenger at https://m.me/Meralco.