The ASUS ZenScreen MB16AC portable monitor is now available in the Philippines. Features ultra-thin profile, lightweight.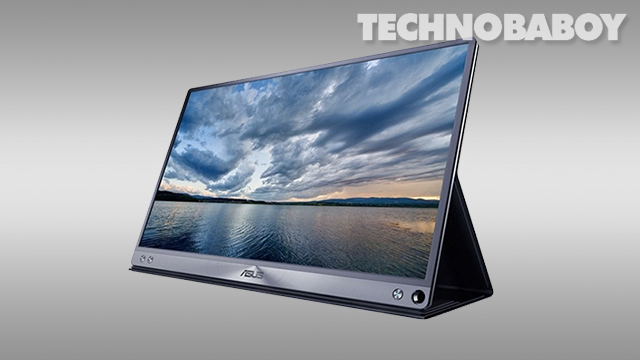 ASUS ZenScreen MB16AC Philippines
Dubbed as the world's slimmest and lightest portable monitor, the ASUS ZenScreen MB16AC features a thin 8 mm profile and 6.5 mm bezels. It has a 15.6-inch screen and weighs only 1.7 lbs. (780 grams).
The ASUS ZenScreen MB16AC features a 16.6-inch full HD IPS display with a 1920 x 1080 resolution. It supports  both Type-C and Type-A connectors, and comes with a foldable smart case that folds into a stand that works in both portrait and landscape orientation.
The ASUS ZenScreen MB16AC has a suggested retail price of Php15,620. It is now available in Cebu and Davao at the following stores: Asia Pacific Computers, Davao Futurebright Enterprises, Gaisano Interpace Computer Systems, Nutech Marketing, SECC Computer Sales, and Thinking Tools Inc. Luzon availability will follow on February.
For more geek-centric news and reviews, please follow us on Facebook (facebook.com/TechnoBaboy), YouTube (TechnoBryan), Twitter (@technobaboy), Instagram (technobryan), and Google+ (technobryan). We'll do our best to keep you up-to-date.