The DJI Osmo Mobile 2 is now available in the Philippines for Php7,900. The handheld device can stabilize a smartphone camera, allowing for smoother videos. 
DJI Osmo Mobile 2
The DJI Osmo Mobile 2 is a camera stabilizer or a handheld gimbal for smartphones that reduces camera shakes and wobbles for smoother, steadier photos and videos. It uses a three-axis gimbal and an in-built SmoothTrack technology that detects, compensates and cancels movement.
The portable device has a lightweight design. It secures a smartphone with the use of a two-way mobile clamp that lets users pivot between landscape and portrait modes, and a 1/4-inch universal screw mount that makes it compatible with most photography accessories. Battery life is rated to last up to 15 hours.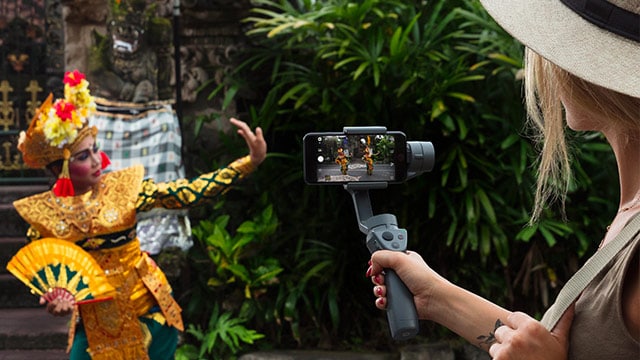 The Osmo Mobile 2 comes with its own set of controls for ISO, shutter speed, and more. It also has a zoom slider that can produce the dolly zoom visual effect.
It connects to a smartphone via the DJI Go mobile app, and includes various photo and video tools such as ActiveTrack that follows a subject, Motion Timelapse with up to five different camera positions, and Hyperlapse — timelapse videos with the camera in motion.
The DJI Osmo Mobile 2 is distributed by MSI-ECS with a suggested retail price of Php7,900. If you want to know where to get one, you may contact (02) 688-3512 or email marketing@msi-ecs.ph.
For more geek-centric news and reviews, please follow us on Facebook (facebook.com/TechnoBaboy), YouTube (TechnoBryan), Twitter (@technobaboy), Instagram (technobryan), and Google+ (technobryan). We'll do our best to keep you up-to-date.