PLDT and Smart launched today the Most Valuable Partner (MVP), a converged rewards program for the group's customers.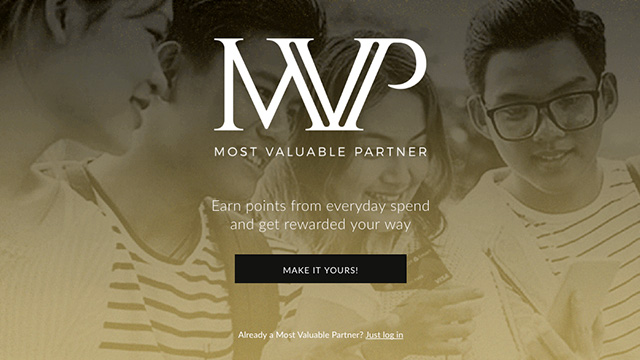 MVP Rewards — Most Valuable Partner
Launched today, the MVP Rewards is a rewards program designed to benefit customers fo PLDT, Smart, TNT, and Sun.
Through MVP Rewards, customers earn points and cash back by simply paying for their monthly bills on time and in full, or whenever they load their prepaid numbers. The points earned are as good as cash, and does not expire.
Also Read: Smart Bro SurfMax Plus 100 offers 2x more data for a limited time
The points are consolidated in a single rewards wallet and comes with a virtual card powered by PayMaya, which you can activate by through the PayMaya app. Members can also get a physical MVP Rewards card that can be linked to their wallet, which can be used like a credit or debit card to pay for goods and services.
Aside from the points, members are also eligible to special deals and privileges at partner establishments. They need only to show the virtual or physical card to avail.
To become a member, just log on to mvprewards.ph and create an account. If you're not on PayMaya yet, you should download the app and create an account there as well.
MVP Rewards is a product of the strategic collaboration of PLDT, Smart, and Voyager Innovations through its digital financial services arm, PayMaya Philippines, and its digital marketing arm, Hatch.
For more geek-centric news and reviews, please follow us on Facebook (facebook.com/TechnoBaboy), YouTube (TechnoBryan), Twitter (@technobaboy), Instagram (technobryan), and Google+ (technobryan). We'll do our best to keep you up-to-date.