You can now set Spotify tracks as an alarm sound with the Google Clock app.
Google Clock | Spotify
You just need the latest versions of both apps to do this. Just connect your Spotify app to the Clock app and you're all set. This works with both free and premium subscriptions.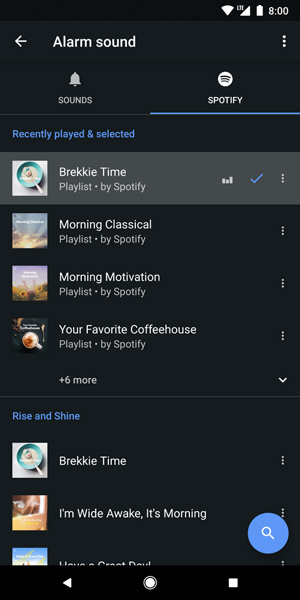 When setting an alarm, you can just choose from your playlists or recently played tracks. And when the alarm goes off, you get a track that is more pleasant to hear than regular alarm sounds.
The Spotify app is available in Google Play. It has a free version, but you can opt to subscribe. Personally, I am using the Family Plan for PHP194 /month. You get an account for yourself, plus 5 more for family members.
The Google Clock app (known as Clock) is also available in Google Play. It can is available on all devices running Android 5.0 Lollipop and up.
[Source]