It seems OPPO is pushing the boundaries of smartphone innovation with the upcoming OPPO Reno. The handset has an unusual peaking style selfie shooter.
Slashleaks revealed leaked renders from a case maker, showing the OPPO Reno and its unusual front camera. It sort of peaks from one side in an unusual angle.
Aside from the front camera, the phone will have an unobstructed full screen display. We also see a USB Type-C port, a headphone jack, and a speaker. The power button is placed on the left with the volume rocker on the right.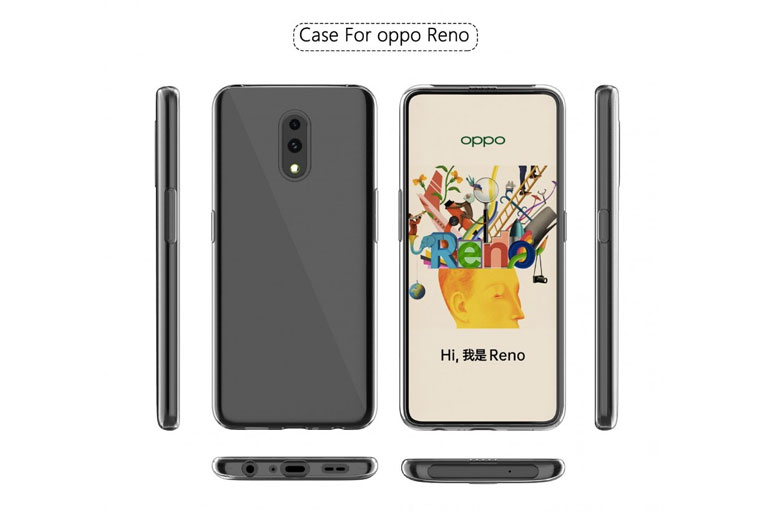 There's a possibility that this is a lower priced variant with a Qualcomm Snapdragon 710 processor with a 6.4-inch display. As you can see in the renders, the rear camera is different from the periscope design teased at the beginning of March.
Previous reports have also said the phone will have full HD+ AMOLED display, a Qualcomm Snapdragon 855 processor, 8GB RAM, 256GB storage, and a 4,065mAh battery.
Read: OPPO Reno with 10x zoom smartphone set to launch on April 10
At this point, nothing is confirmed. We'll find out in the coming days as more information comes to light.
Thank you for your time. To stay up-to-date with technology and Internet news, please follow us on Facebook (TechnoBaboy), Twitter (@technobaboy), and Instagram (technobryan).
Source: Slashleaks