Those looking for affordable gaming peripherals and accessories should take a look at what Rapoo V, the gaming line of Rapoo, has to offer.
Among peripherals in the line, the VH300 and VH510 7.1 Virtual 7.1 Channels Gaming Headset, V20 Pro gaming mouse, and the V560 Backlit Mechanical Gaming Keyboard are the most popular.
Rapoo VH300 Gaming Headset
Priced at just PHP 1,995, Rapoo VH300 comes with that edgy design often associated with gaming peripherals. It's not short on features, including a virtual 7.1 channel, a detachable microphone, passive noise isolation, and soft earcups.
Rapoo VH510 Gaming Headset
The Rapoo VH510 retails for PHP 1,495. Considered the younger brother of the VH300, it also has the virtual 7.1 channel, a wired USB port, RGB backlighting, and a microphone.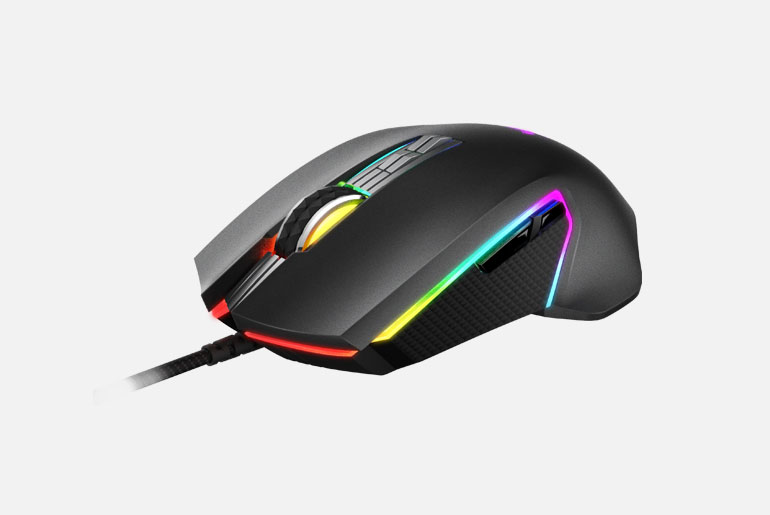 Rapoo V20 Pro Gaming Mouse
The Rapoo V20 Pro is priced at PHP 1,475 and features an ergonomic design meant to fit most hands.It offers 7 individually customizable buttons, an onboard memory, a real-time DPI button, and an APM-lighting mode.
Rapoo VT200s Gaming Mouse
The Rapoo VT200s is an IR optical gaming mouse with an ergonomic design, 8 programmable buttons, built-in memory, a real-time adjustable DPI button, LED APM-lighting mode, and a PHP 2,249 price tag. The gaming mouse is available at PC Express.
Rapoo V560 Gaming Keyboard
The Rapoo V560 uses mechanical key switches with metal covers, full keyboard suspension design with high-speed response rate, programmable keys, mix colored back lighting, and IP68 spill resistance. All for PHP 1,995.
Four models, including the V500S Alloy, V500 Pro, V500RGB, V700 RGB, will be available in Silicon Valley, Complink, PC Express Branches Joyo Marketing and Achiles Computer and CCTV.
For more information, check out Rapoo V on their official Facebook page.