Last February 9, Huawei founder Ren Zhengfei shared his thoughts on globalization and 5G innovations during an interview at the opening ceremony of the Intelligent Innovation Lab in Taiyuan, Shanxi Province in China.
Here are some of interesting takes from Ren's interview.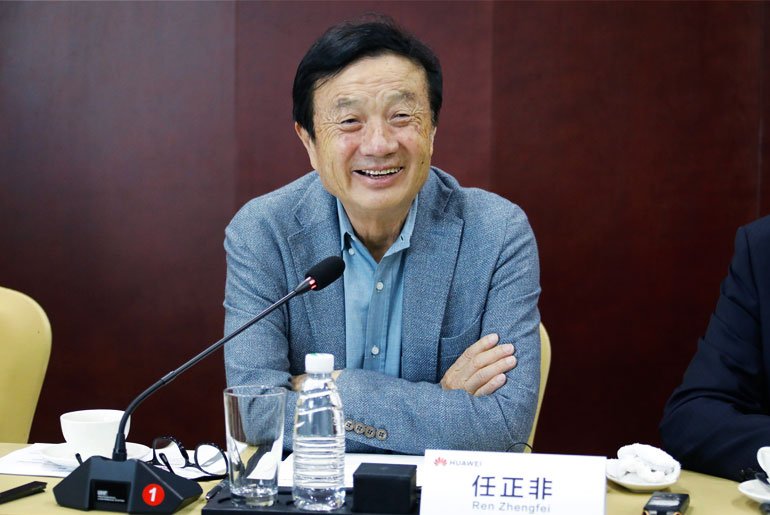 On Huawei's commitment to 5G, sharing technologies and know-how to others
Despite US sanctions, Huawei has strengthened its commitment to the development of 5G. So much so that the company has pledged to share and transfer all of its 5G technologies to US companies that asks for it.
"As long as the US asks for it, we would transfer everything from the source programs and source code to all the hardware design secrets and know-how, and even the chip design. I meant what I said, but no US company has come forward. I hope you can help us relay this message to US companies. If they want to talk, we'd be happy to talk," says Ren.
On selling Honor and spinning off other business units
According to Ren, the main reason the Honor business was sold was to help upstream suppliers and downstream channel partners.
"If Honor could not procure parts and components from upstream suppliers, suppliers worldwide would suffer. If no products could be supplied to downstream distribution channels, those channels would dry up. That would put many jobs at stake. The spin-off of Honor was a forced decision made in response to the changes in the external environment," Ren shares.
ALSO READ: Huawei Philippines hosts Ecosystem Partner Summit 2021
He adds "Huawei does not own a single share of the new Honor entity. The more production capacity they have, the less room there'll be for Huawei's smartphone business. But we must understand the needs of our suppliers, channel partners, and users. We should act in their interests, not just for our own sake. We have to play it by ear."
On the US taking Huawei off the Entity List
Ren believes its "extremely" unlikely the US government will remove Huawei from the entity list, despite the change in administration.
"We basically aren't considering it a possibility. We have to remain committed to producing good products and solutions that we can produce to win customer trust. We welcome scientists from around the world and can support top minds. Right now, we just want to work harder and keep looking for new opportunities for survival," says the Huawei founder.
On Huawei's future and becoming self-sufficient
Ren is confident on Huawei's future, more so after overcoming insurmountable challenges the previous years including US sanctions. First off, the company's revenue and profits were up in 2020, compared to 2019.
And despite the drop in sales from the smartphone market, Huawei makes up for it by building 5G networks. Some of the major cities in the world, including Berlin, Munich, Madrid, Zurich, Geneva, Amsterdam, Vienna, Barcelona, Seoul, Bangkok, Hong Kong, and Riyadh rely on Huawei's 5G infrastructure.
"Our networks in Europe top global network performance tests. The fact high-end users can use the iPhone 12 to its fullest effect on our 5G networks in Europe is a testament to the quality of our networks. This is helping balance opinions towards Huawei in Europe," said Ren.
Interestingly, Huawei kicked off a program called Nanniwan. The program is related to the concept of self-reliance in production, which they hope to carry out not just in product categories like TVs, computers, and tablets, but to other industries as well.