The Philippines is a nation of gamers. Filipinos love to play games on their smartphones, which are accessible, affordable, social, competitive, and fun. It's also a source of pride and inspiration, as Filipino esports teams have proven their skills and talents on the global stage.
Many smartphones fall short of delivering a satisfying gaming experience. They struggle to cope with the demands of modern mobile games. But the vivo V29 5G is different. It's a camera-centric smartphone with the capacity for gaming, without breaking the bank. It has all the features that a gamer could want in a phone: a powerful processor, ample RAM, a high-resolution display, a long-lasting battery, fast-charging technology, a game mode, and a cooling system.
Powerful Processor + Ample RAM
The heart of any gaming device is its processor. The vivo V29 5G is powered by a Qualcomm Snapdragon 778G. This processor is designed to deliver smooth and responsive gaming performance, with up to 40% faster graphics rendering and up to 20% lower power consumption than its predecessor. It also supports 5G connectivity, which means faster and more stable online gaming.
The vivo V29 5G also has 12GB of RAM, which is more than enough for most games and apps. It also has 8GB of Extended RAM, which uses part of the internal storage as virtual RAM when needed. This means that the phone can effectively have up to 20GB of RAM, ensuring seamless transitions and multitasking while gaming.
High-Resolution Display
The vivo V29 5G has one of the best displays in its class: a 6.78-inch 1.5k AMOLED 3D curved display. It offers vibrant colors and sharp details, with a resolution of 3200×1440 pixels and a pixel density of 518 ppi. It also supports HDR10+ and SGS Eye Care Display Certification, which means better contrast and brightness, and less eye strain.
Moreover, the vivo V29 5G has a refresh rate of 120Hz and a touch sampling rate of 1000Hz. This means that the display can refresh up to 120 times per second and register up to 1000 touch inputs per second, making every movement smooth and accurate.
Battery Capacity and Fast Charging
The vivo V29 5G comes with a 4600mAh battery. This battery allows for extended gameplay without interruptions, with up to 14 hours of video playback or up to 9 hours of online gaming. It also supports AI power-saving technology, which intelligently adjusts the power consumption according to the usage scenario.
The phone also comes with 80W FlashCharge. This technology can charge the battery from 0% to 100% in just about half an hour, or from 0% to 50% in just about ten minutes.
Game Mode
The vivo V29 5G also offers Game Mode. This mode enhances the gaming experience with features like:
Background Calls: You can answer calls without leaving your game.
No Incoming Calls: You can block incoming calls while gaming.
Hide Top Alerts: You can hide notifications from other apps while gaming.
Game Picture-in-Picture: You can watch videos or browse the web in a small window while gaming.
Game Keyboard: You can use a customized keyboard while gaming.
Bot Mode: You can switch to a low-power mode while gaming.
Esports Mode: You can optimize your gaming performance and network stability while gaming.
Ultra Large Vapor Chamber Bionic Cooling System
To maximize a phone's gaming performance, it needs to have an effective heat management system. The vivo V29 5G comes with the Ultra Large Vapor Chamber Bionic Cooling System. This system efficiently reduces heat, ensuring your device stays at an optimal temperature.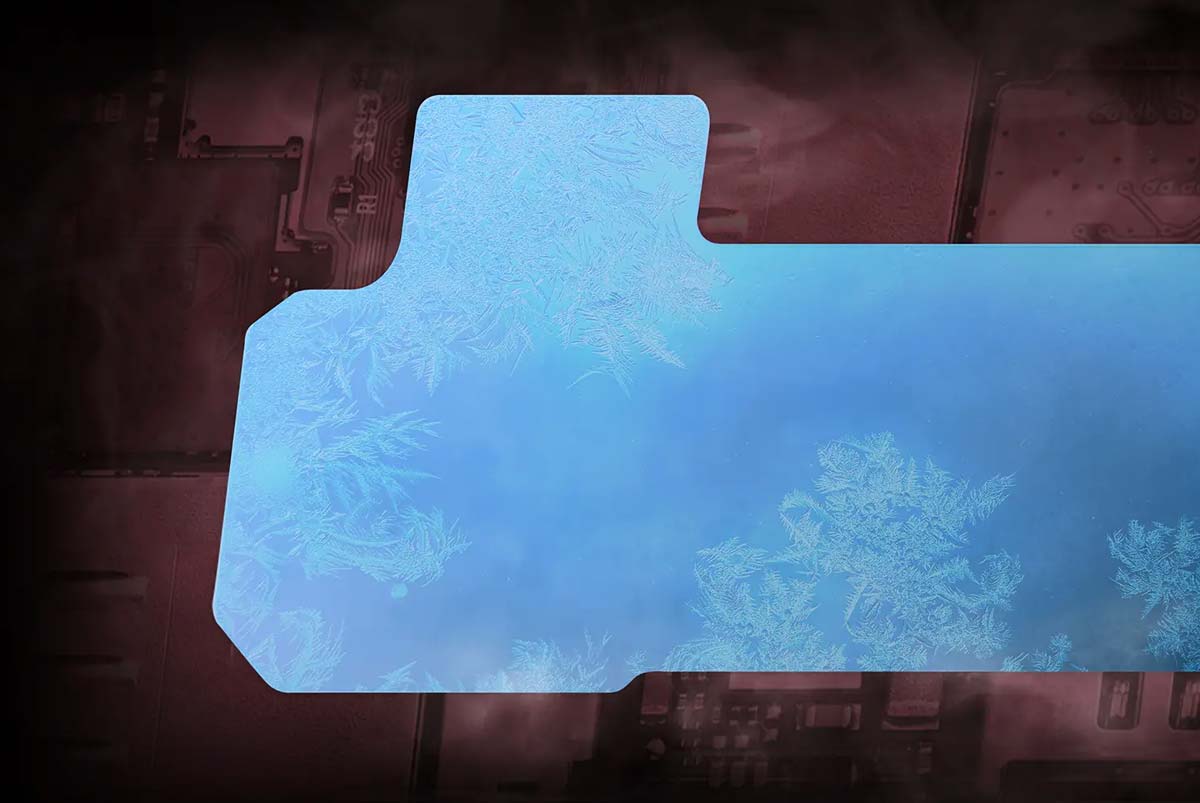 The vapor chamber has a total cooling area of 35,227 square millimeters, which is larger than most other smartphones in the market. Meanwhile, the graphite sheet boasts a thermal conductivity of 1500W/mKv.
These components work together to dissipate heat from the processor, the battery, and the display, keeping your device cool and comfortable even during long and intense gaming sessions.
The vivo V29 5G is not just the Aura Portrait Master; it is also a gaming powerhouse. In a country where mobile gaming is a way of life, the vivo V29 5G stands out as a compelling choice for gamers who demand more from their phones.
The vivo V29 5G is now available in Magic Maroon and Starry Purple with 12GB+256GB for only ₱24,999 and 12GB+512GB for just ₱26,999. Its more affordable version, the vivo V29e 5G in Ice Creek Blue and Forest Black with 12GB+256GB will also be available on November 4 for only ₱18,999.
The vivo V29 Series 5G is available on the official vivo Philippines website, Shopee, Lazada, TikTok, and physical stores nationwide.
The vivo V29 5G is also available through Home Credit with a 0% interest rate, starting at just ₱1,002 per month for the 256GB variant and ₱1,082 per month for the 512GB variant.