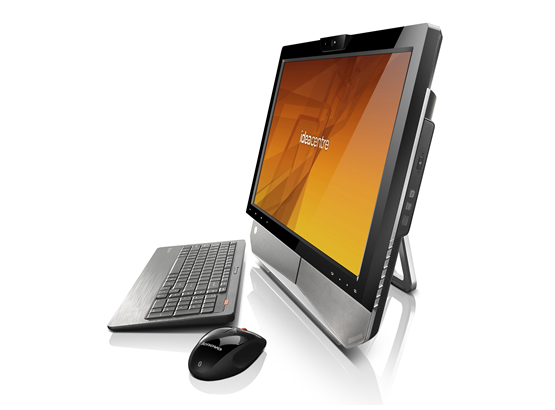 With the ubiquitous presence of internet nowadays, it is but natural for companies to create devices that mix internet and one other technology that's an easy favorite – television.  Apple, HP and a host of other companies have come up with their versions of all-in-one multimedia devices.  Not to be outdone, Lenovo created one.  It has  come up with a few other multimedia devices in the past but the newest has more features and the one that showcases the most recent technology.
That device is the IdeaCentre B320, an all-in-one PC that something that Full HD display supporting multi-touch technology and some other intelligent features like Hardware TV which can turn the display into a regular HD TV with just one click of a button.  The IdeaCentre B320 packs a second generation Intel Core i5 processor and Intel Turbo Boost Technology 2.0.  It also features the Lenovo Enhanced Experience 2.0 for Windows 7 with RapidBoot technology.  This one is supposed to deliver up to 20% faster boot up time.  It has an integrated 802.11 b/g/n Wi-Fi and you can get the optional wireless Bluetooth keyboard and mouse.
The IdeaCentre B320 has some tricks up its sleeve.  It has a Lenovo Dynamic Brightness System which automatically adjusts screen brightness based on ambient light conditions and an Eye Distance System that alerts users if they approach the screen too closely.  Cool.
The IdeaCentre B320 will be available by mid-August and will retail for PhP29,990.