Wireless networking brand Cisco recently announced two products for home use, the Linksys RE1000 Range Extender and the Linksys WES610N Entertainment Bridge.  These new devices are meant to solve "dead spots" and connectivity issues experienced by users whenever they link onto wireless home networks.
The Linksys RE1000 Range Extender is for users that have weak signal strength at home.  What the device does is extend wireless signal by repeating a users existing signal throughout the premises. The Linksys Range Extender can also function as a wireless bridge.  This feature makes it possible to connect a wired printer, internet TV or game console to the wireless network through its integrated Ethernet port.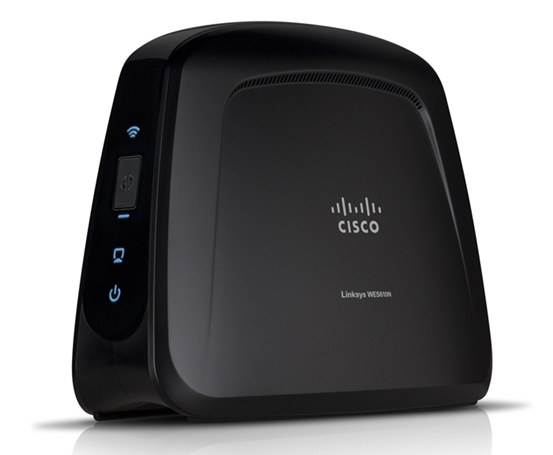 The Linksys WES610N Entertainment Bridge, on the other hand, converts TVs, printers, computers and other wired devices to wireless devices.  It then makes these devices as part part of the wireless home network.  The device can create an entertainment hub as it is optimized for streaming videos, sharing music, photos, movies and other files around the home.
I will try to update this post with details on pricing and availability.