White is the new black.  White versions of two phones are coming out soon – a white Samsung Galaxy Nexus and a white Nokia Lumia 800.  Samsung and Nokia made their respective announcements with respect to the availability of white versions of their popular handsets.
The Samsung Galaxy Nexus has been featured in this blog on several posts and in fact, I did a hands-on review on the handset which you can find here.  The Galaxy Nexus features a 4-65-inch display, 1.2GHz dual-core processor, 5 megapixel camera, and of course Android 4.0 Ice Cream Sandwich.
Personally, I think the white version of the Galaxy Nexus is not as good as the metallic gray version.  The color doesn't go well with the phone's design.  The all-black front display simply doesn't mesh well with white.  But this is just a personal opinion of course.  Here's a photo of the white Galaxy Nexus which will be available only in the UK for now.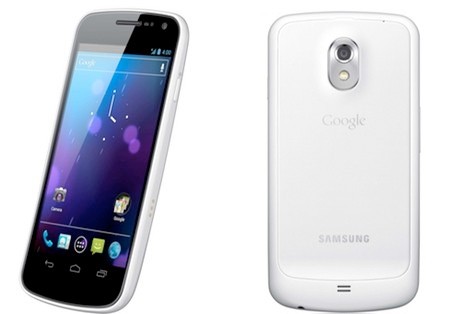 Nokia's white Lumia 800, on the other hand, looks really good.  The color enhances the handset's hardware design and the effect is to give it an ultra premium look.  It is has the same features as the original Nokia Lumia 800.  The specs include a 3.7-inch AMOLED ClearBlack curved display a 1.4 GHz processor, an 8 megapixel camera with Carl Zeiss optics, HD video playback and 16GB of internal user memory.  It runs on Windows Phone 7.5 Mango.
The white Nokia Lumia will be available this month and will start rolling out in Finland, Russia, Italy, Germany, Switzerland, and Poland. It will be available in other markets starting March.  There's no word if this will be released in the Philippines.