So it turns out Facebook is not launching a phone, just a launcher app, and only on Android devices.  According to reports, Facebook decided not to make its own phone since it will only be reaching a few million users, compared to making a launcher app which has the potential of making every Android phone a Facebook phone. Enter the Facebook Home launcher app.
A launcher app is just an app that replaces the interface of a phone, not the entire interface really, but adds quick shortcuts, a few widgets and a few animation enhancements.  It's a homescreen replacement app that is used in place of the stock launcher app on your smartphone.  Popular launcher apps include the Go Launcher EX, Nova Launcher, Apex Launcher, Launcher Pro, ADW Launcher and Holo Launcher.  There are several other launcher apps on the Google Play store and it is against this backdrop of apps that Facebook Home wants to get known.
Android is currently the only mobile OS that makes use of launchers since iOS has a relatively closed ecosystem, making it hard for users to customize its interface and freely use third party apps like launchers.  It's therefore understandable that Facebook Home is only available on Android at the moment.  And with the millions of users on Android, Facebook has a very active user base that can try its Facebook Home launcher app.  However, only a small chunk of Android users are into launcher apps so it still remains to be seen if Facebook Home will attract as many users as projected.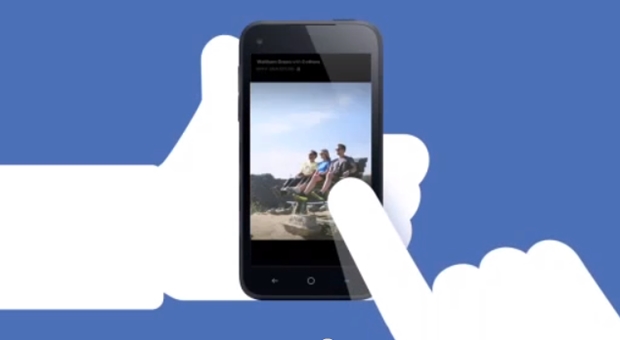 Facebook Home offers an experience that's more focused on social networking, especially on Facebook s.  It has a feature called Cover Feed which is a stream of photos and stories, letting users just watch the stream as it rolls.  Cover Feed features full screen photos, status updates, and enhanced notifications, letting Facebook become the core feature of your smartphone. Its notifications system allows users to use gestures to bring up a stacked display of notifications and letting users brush through multiple alerts easily.  It also has messaging on the forefront with Chat Heads, giving users quick access to the chat feature on Facebook by displaying a profile image of the sender which users can tap to call a reply action.
The app will launch first in the US and will be featured on the HTC First handset.  It will be launched internationally some time later. Here are a few videos showing the Cover Feed, Chat Heads and Notifications features on Facebook Home.
httpvh://www.youtube.com/watch?v=tWKE0HTl0ig
httpvh://www.youtube.com/watch?v=9p_y9dAK94Q
httpvh://www.youtube.com/watch?v=HKyO0hJEp-g