The iPad mini 2 is expected to be announced soon, most likely during the announcement of the new iPhones.  What have been known so far is that the iPad mini 2, if that is indeed the name of the next iPad mini, will have the same design based on leaked parts.  The dimensions are the same, the buttons are the same and the finish is also the same as the original tablet.  It is expected, therefore that the iPad mini will still have the same display size.  But many are wishing for Apple to put a retina display on the iPad mini 2 as it's the only way Apple can compete with the 2013 Nexus 7.
The other feature that is almost certain to be included a cellular-enabled iPad mini 2.  This is evident from the plastic strip on the top part of the shell.   The plastic strip is needed in as it is a feature that allows better signal throughput.  The current iPad mini has an LTE option so it's only reasonable that the new model will also have an LTE-capable variant.
Here is the photo of the iPad mini 2's rear shell.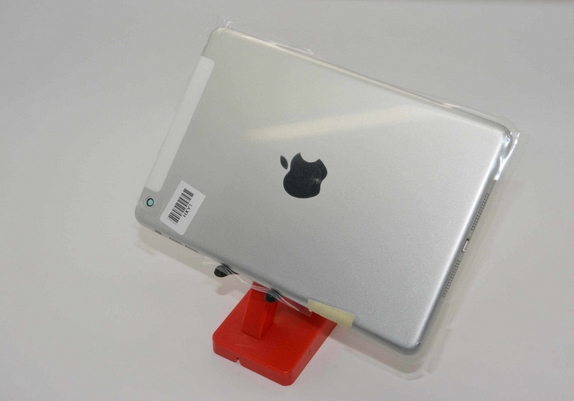 And here is the video that shows the iPad Mini 2 Shell, together with shells of the rumored graphite variant of the iPhone 5S.
httpvh://www.youtube.com/watch?v=8yVfdsTi92A