Huawei's AppGallery is the official app distribution platform for their devices. It is a homegrown alternative to the Google Play Store and the Apple App Store.
Last year, Huawei was placed on the US government's entity list which prevented the company from doing business with US companies, including Google. This led to Huawei further developing its own app ecosystem, the AppGallery, for its devices.
Fast forward to today, the AppGallery has grown considerably with over 400 million users, over 50,000 apps, in over 170 countries world wide. With those numbers (and by default), its safe to say that the AppGallery has become the top 3 marketplace for mobile apps and services.
Also Read: Huawei Mate XS foldable phone now official
Their most recent milestone is set to propel its growth even further. Huawei attracted around 1.3 million developers to work on creating and porting apps and services into the HMS ecosystem.
As more and more users rely on the AppGallery, Huawei will continue to push the boundaries of innovation and increase the selection of top apps and services while continually providing them with a unique and smart experience.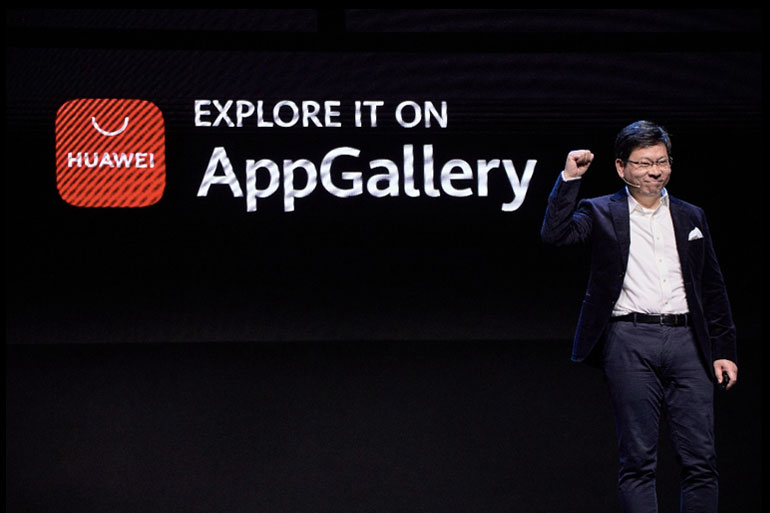 Privacy and security at the forefront
With the rapid growth of the AppGallery, its understandable that Huawei places security and privacy protection at the forefront of their operations.
"Privacy, under your control has always been at the heart of our philosophy," said Richard Yu, CEO of Huawei Consumer Business Group. "We place privacy protection and cyber security as the top priorities of all our business operations and strictly implement them in all phases of our products. We also have the strictest privacy and cyber security solutions in HUAWEI AppGallery," Yu adds.
Also Read: Huawei gets another trade extension from US government
The AppGallery features a full-cycle security and protection that includes developer real-name verification and a four-step review process for secure app operation. All apps go through a stringent verification test to ensure apps are free from malicious code. It has an age-rating system to create a that filters out apps not suitable for children.
Huawei also employs a high level verification process in the AppGallery to isolate and protect users' sensitive data and privacy. Sensitive information, such as biometric data, are processed within the Huawei device, and never outside, giving users complete control over personal data. EMUI also allows for complete control over app user permission. And more importantly, all user data are anonymised and stored locally, corresponding to each user's region.
Quick Apps now available
Quick Apps are also available in the AppGallery. With Quick Apps, users can get the full app experience without the need for a full installation. It offers almost the same user experience as a native app while using less storage. Huawei claims users can accommodate more than 2,000 Quick Apps instead of just 20 apps with 1GB of space.
Huawei's Quick Apps can be accessed through the AppGallery, Search, Instant Access, Smart Care, and and through deeplink URLs. It can also be accessed through the Huawei Quick App Center app, which can run, manage and update quick apps. It also allows users control over quick apps, such as deleting data, withdrawing authorizations, and disabling notifications.
Also Read: Huawei Y7p with 48MP triple cameras launches in the PH
To keep up the pace with 5G developments, Quick Apps will be gradually rolled out to more countries and regions, opening China market's mature Quick App standards and IDE development tools to global developers.
To date, the AppGallery has more than 1,700 Quick Apps released globally with a 200% year-on-year growth.
For more information on Huawei AppGallery, you may visit consumer.huawei.com/en/mobileservices/appgallery/.