Sony has revealed the PlayStation 5's official pricing, together with the launch date. The much awaited console is coming this November 12 in select key markets and November 19 to the rest of the world.
As for the price, the PS5 Digital Edition will retail for USD 399.99 (which is around PHP 20,000), while the PS5 with an Ultra HD Blu-ray disc drive is going to be priced at USD 499.99 (~PHP 25,000).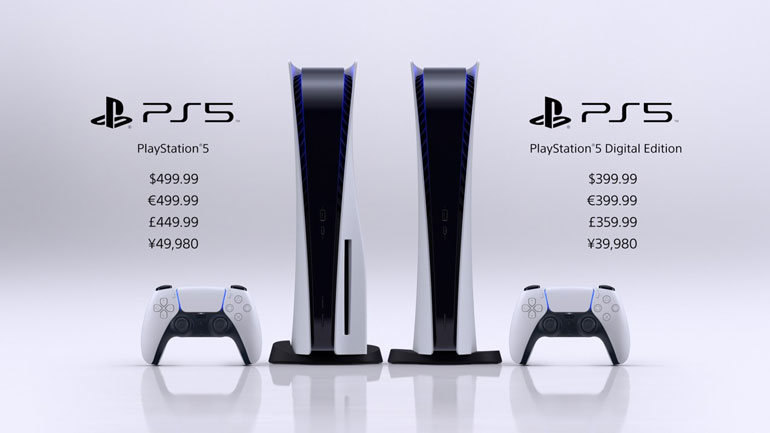 PlayStation 5 availability, specs
As mentioned, the PS5 is to coming select markets — US, Japan, Canada, Mexico, Australia, New Zealand, and South Korea — on November 12. On November 19, the console will roll out globally.
As for the specs, reports say the PS5 will have a custom AMD processor with an integrated Ryzen Zen 2 CPU and an Radeon RDNA 2-based GPU. It has 16GB RAM with 825GB SSD storage, and can push up to 4K resolution video.
You might also like: Sony WH-1000XM4 noise cancelling headphones now available in the Philippines
Sony also announced several new games coming to the PS5, including:
Devil May Cry 5 Special Edition (Capcom)
Final Fantasy XVI (Square Enix)
Five Nights at Freddy's Security Breach (Steel Wool Studios and ScottGames)
Hogwarts Legacy (Warner Bros. Games)
A new God of War title (Santa Monica Studio)\
Apart from the previously announced games such as as Marvel's Spider-Man: Miles Morales, Call of Duty: Black Ops Cold War, and Demon's Souls, most PS4 titles will be playable on the latest console.