realme launches its latest AIoT devices — the M1 Sonic Electric Toothbrush, the Smart Scale, the Smart Cam 360, and the Adventurer Luggage — in the Philippines.
These smart home products will all be available nationwide starting November 11, in time for Lazada and Shopee's 11.11 sale events.
Prices are as follows:
realme M1 Sonic Electric Toothbrush – Php 1,990
realme Smart Scale – Php 1,590
realme Smart Cam 360 – Php 1,990
realme Adventurer Luggage – Php 2,990
11.11 realme Sale
On 11.11, realme will have a special sale to celebrate the launch of the products on its official flagship stores in Shopee and Lazada.
realme M1 Sonic Electric toothbrush and realme Smart scale are discounted to a price of Php 1,490 and Php 1,090, respectively. Both are available in blue and white color variants. realme Smart Cam 360 is discounted to Php 1,490, while the realme Adventurer Luggage available in Greenland Black color retails at a discounted price of Php 2,490.
Moreover, fans are in for a treat of up to Php 2,500 worth of price discounts on selected smartphones including the realme X3 and the realme C, 6 and 7 series, and smart wearables and accessories. The newly launched narzo by realme is exclusively available on Lazada with a special discount of Php 500.
All authorized stores and partner kiosks nationwide will also hold a flash sale on November 11.
realme M1 Sonic Electric Toothbrush
The realme M1 Sonic Electric toothbrush features four cleaning modes — soft mode for sensitive teeth, clean mode for daily use, white mode for deep cleaning and polish mode for shining teeth.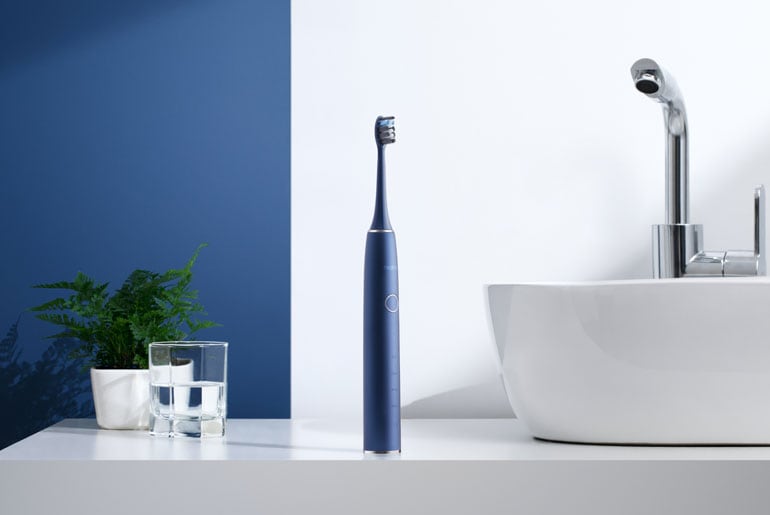 It comes with Dupont 99.99% antibacterial bristles with a 10-degree stable swing to help mitigate the risks of dental problems. Powered by a high-frequency sonic motor, it can vibrate up to 34,000 times per minute with less than 60dB noise to improve user experience. It also has 90 days of battery life and supports quick wireless charging.
realme Smart Scale
The realme Smart scale is the newest health monitor that will help achieve and maintain personal goals. It provides a wide array of data including body fat through the Bioimpedance Analysis (BIA) sensor.
It has 16 types of health measurement data including weight, fat rate, body shape, BMI, muscle mass, body age, visceral fat level, skeletal muscle, protein, fat mass and heart rate, among others.
Moreover, the scale also has a special small weight mode which can measure the weight up to 10 grams for pets or other small items. It sports an ultra-thin design with hidden LED display made of tempered glass material and powered by a long battery life of up to 360 days.
realme Smart Cam 360
The realme Smart Cam 360 features a 360-degree panoramic vision and real-time tracking with voice talkback for added security, functionality and all-around safety. The smart cam can be also accessed via the realme Link App.
The Smart Cam also features infrared night vision, full color low light mode, 3D noise cancellation and edge correction, AI detection monitor, 1080p recording, and more.
realme Adventurer Luggage
And last but not the least, we have the realme Adventurer Luggage. The Adventurer luggage is built with lightweight flexicube design inspired by the Rubik's cube.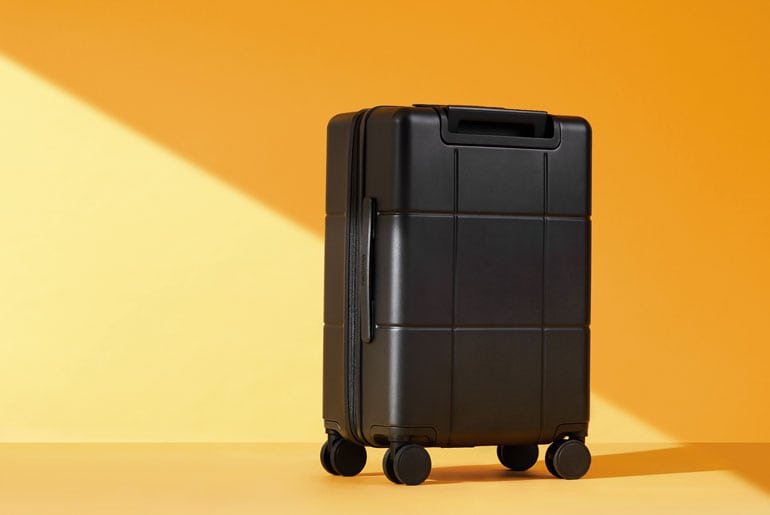 Its offers layers of protection made of 100% Bayer Makrolon durable PC material that provides 40% more strength than traditional ABS material. For added security, it has TSA-approved locks for a worry-free getaway.
Full details of the promos and other updates are available through realme Philippines's official Facebook and Instagram accounts.