Now that AutoSweep and Easytrip RFIDs are in full swing, drivers who frequent the South Luzon Expressway (SLEX), the North Luzon Expressway (NLEX), and the Subic-Clark-Tarlac Expressway (SCTEX) should add the RFID toll services to Waze.
Adding it tells Waze to include roads that use AutoSweep and Easytrip RFID to route recommendations as needed.
As you may know, AutoSweep and Easytrip RFID offers cashless and contactless payment interactions at tollgates in SLEX, NLEX and SCTEX. It makes passing through these areas a faster and safer experience.
How to add AutoSweep and Easytrip RFID to Waze
On Waze, go to Settings by tapping on the gear icon on the upper left corner.
Under Driving Preferences, tap Toll & HOV passes.
From here, you can add AutoSweep and Easytrip by tapping on the plus icons.
And that's it. You have successfully added AutoSweep and EasyTrip RFIDs to Waze.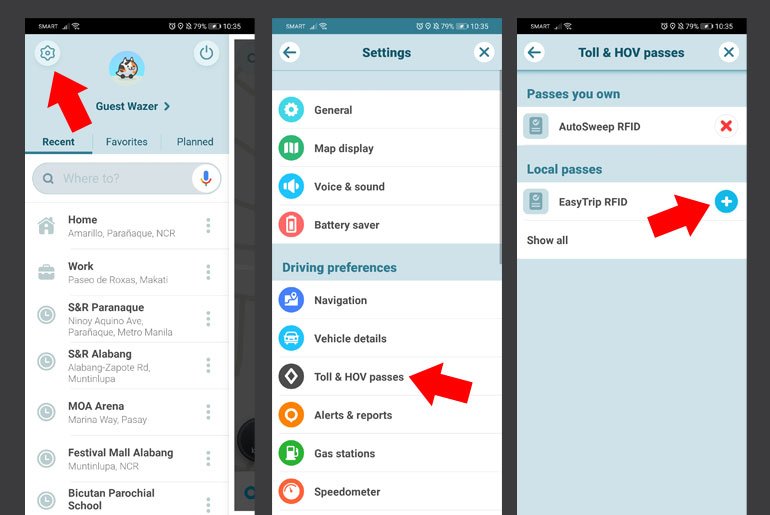 Now that you have your AutoSweep and Easytrip RFIDs, the easiest way to load cash credits to these services is through e-wallets GCash and PayMaya. You can learn more about it here: How to load AutoSweep RFID & Easytrip using GCash & PayMaya.