According to the International Data Corporation's (IDC) Quarterly Mobile Phone Tracker, vivo ranks fifth among the top global smartphone market in 2020. During the year, the brand achieved a market share of 8.6-percent while amassing shipments of over 110 million units.
The number of devices shipped during 2020 declined 5.9-percent compared to 2019 because of the COVID 19 pandemic. The market, however, still had a huge Q4 2020 behind a strong push led by Apple. IDC believes the momentum will likely continue into 2021.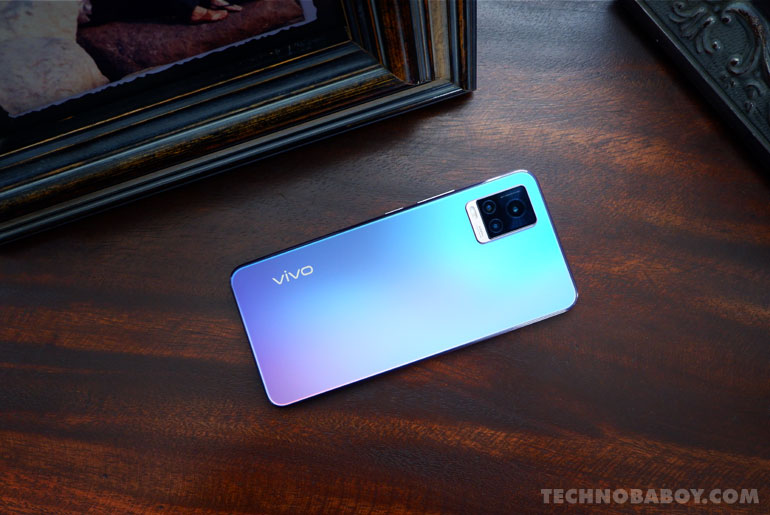 In Q4 2020, Apple shipped 90.1 million devices with a huge 23.4-percent market share. It was followed by Samsung with 73.9 million and 19.1-percent market share, and then Xiaomi with 43.3 million and an 11.2-percent market share.
For the whole year of 2020, the top 5 smartphone companies in the global market saw a shift in rank as well.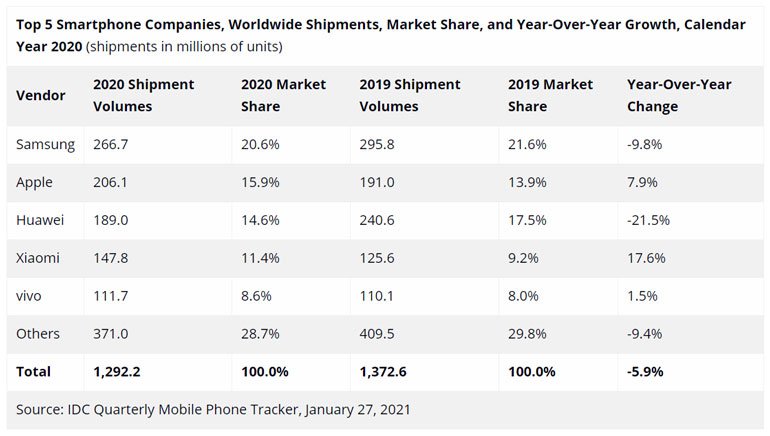 Samsung is still number one in 2020 with over 266.7 million devices shipped and a market share of 20.6-percent, despite a 9.8-percent decline from the previous year. It is followed by Apple, who had a 7.9-percent improvement from the previous year with 206.1 millions devices shipped and a market share of 15.9-percent.
Huawei, who sits at third, experienced a sharp 21.5-percent decline from the 2019 due to restrictions set by the US government. Despite the setback, the company shipped 189 million devices and achieved a market share of 14.6-percent in 2020.
ALSO READ: vivo Y31 to launch in the Philippines on February 5, features 48MP cam, 5000mAh battery
At the fourth spot is Xiaomi, who saw huge gains from Huawei's loss. It has shipped over 147.8 million devices with a market share of 11.4-percent, behind a staggering 17.6-percent year-over-year change from 2019.
And finally at fifth, we have vivo who saw a 1.5-percent improvement from 2019. The company saw 111.7 million devices shipped and a market share of 8.6-percent.
vivo also currently holds the second position in the Chinese smartphone market and third in India, while leading the market in Indonesia.
In the Philippines, vivo remains one of the top brands in the country, placed firmly in the second spot in Q3 2020. The company is set to launch its first smartphone of 2021 in the vivo Y31 this February 5, 2021.