PLDT and Smart Communications continue to make progress in Palawan restoring fixed-line services in more than 90% of covered areas in the aftermath of super typhoon Odette. The group is also making headway in repairing wireless sites bringing the service back in 83% of the province.
The tropical cyclone pummeled the province with destructive winds and torrential rains last week damaging more than 62,000 homes as well as public infrastructure including power and communication facilities. The entire province has been placed under a state of calamity by the president.
Technical teams are working continuously to repair affected sites and fully restore communication services in the province. PLDT and Smart augmented prepositioned personnel in Palawan after it sent additional engineers and equipment through a chartered flight with the group's aviation unit Pacific Global One Aviation (PG1).
The group though reminds customers in previously restored areas that they may experience intermittent service because of commercial power availability and accidental fiber cuts in road clearing operations. They are committed to reconnecting the rest of its customers as soon as possible as roads become more accessible and commercial power stabilizes.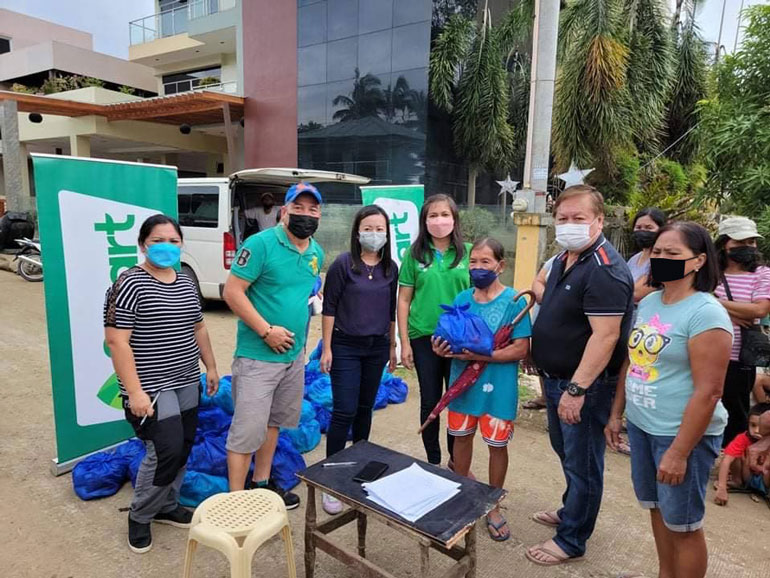 PLDT and Smart together with PLDT-Smart Foundation (PSF) reach more typhoon-hit communities in Palawan, Visayas, and Mindanao bringing much needed relief aid. On Tuesday alone, the group distributed food packs to more than 1,400 families in Puerto Princesa City and Roxas in Palawan, La Castellana in Negros Occidental and Loboc in Bohol.
ALSO READ: PLDT, Smart ramp up repairs in Palawan and VisMin
Typhoon victims were also given free SIMs to reconnect with loved ones. In some areas, Smart was the only mobile operator to have weathered Odette allowing residents to make calls and send SMS.
PLDT and Smart continue to operate Libreng Tawag, Charging, and WiFi stations in severely impacted communities to serve affected residents.
Featured Image: Unsplash