On iPhone there's a Find My iPhone app that you can use in case you lose your phone.  On Android, Google has just launched the Android Device Manager feature that will help users locate their missing phones.  The feature will work on Android 2.2 and above, and will be available starting this month.
The Android Device Manager helps users locate their phone by ringing the phone at maximum volume so you can find it, even if it's been silenced. And in the event that your phone or tablet is out of earshot, you can locate it on a map in real time.  That's a cool feature to have on an Android device.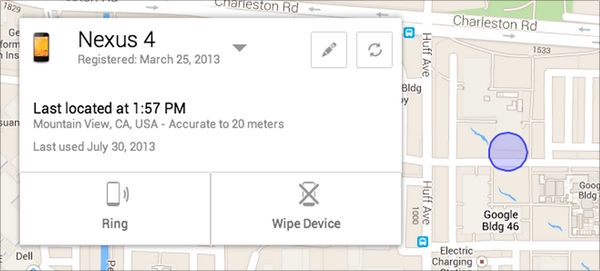 Android Device Manager does not only help you locate your misplaced phone, it also helps users protecting their personal information and data.   Android Device Manager can quickly and securely erase all of the data on your device.  This feature is of course executed remotely so if you are concerned about your data getting into the wrong hands, the Android Device Manager should solve your problem in an instant.  Google will also be releasing an app for Android Device Manager so it should be easier for Android fans to use the new feature.
I appreciate the fact that Google does everything in giving users the best experience.  Android Device Manager is another feature that is certainly useful and will once again be appreciated by Android users.