Popular benchmark app maker Antutu recently released their Performance Ranking Report, revealing the top 10 best performing smartphones for 2015.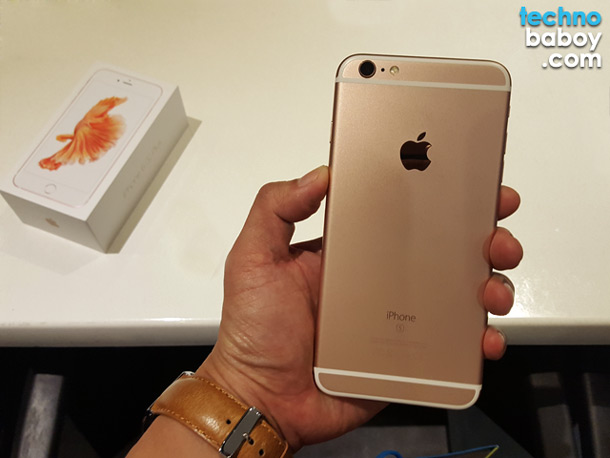 Antutu has always been a staple benchmarking app for Android. But it was on version 6.0 that iOS became compatible with the app. That means both Android and iOS devices' performance can now be compared using the same set of tests.
To make the tests as fair as possible, Antutu set rules to make sure there aren't too many deviations on the results. They averaged the score of each device model and chip model using a sample size of at least 500 tests per device. Take note that the iPhone 6s and the iPhone 6s Plus are considered the same because both use the same chipset.
Surprise! iPhone 6s is number 1 in Antutu Benchmark
That's right. The iPhone 6s is Antutu's best performing smartphone for 2015. The iOS device's A9 processor beat out it's Android counterparts. The Huawei Mate 8 came in second with its Hisilicon Kirin chipset, with the Meizu Pro 5 in third.
The surprise (well, for me at least) is how big a lead the iPhone 6s has over the second placer. The iOS device scored 132,620 points, while the Mate 8, Android's top performer, got 92,746 points. I mean, 92k points is great, but that's a good 40k+ lead. And don't forget that the iPhone 6s' A9 chip only has two cores, as oppose to the octa-core processor on the Mate 8.
Still, popular Android devices did well. Huawei did a pretty good job with their home-grown Hisilicon Kirin chipset, beating out Samsung's Exynos and Qualcomm's Snapdragon chips. Besides, a high score doesn't always translate to good user experience (for Android, at least). But Apple did prove one thing — that it takes more than cores and GHz to deliver great performance.
For more tech-centric news and reviews, please follow us on Facebook (facebook.com/TechnoBaboy), and Twitter (@technobaboy). We'll do our best to keep you up-to-date.