According to Google's report on the smartphone OS' market share, Nougat is now the most popular Android out there.
Android Nougat
According to Google's report, Nougat accounts for 28.5 % of active Android smartphones, with Marshmallow a close second with 28.1%, and then Lollipop at third with 24.2%. Oreo, Android's latest iteration, is slowly trickling down with only 1.2% of devices running the OS.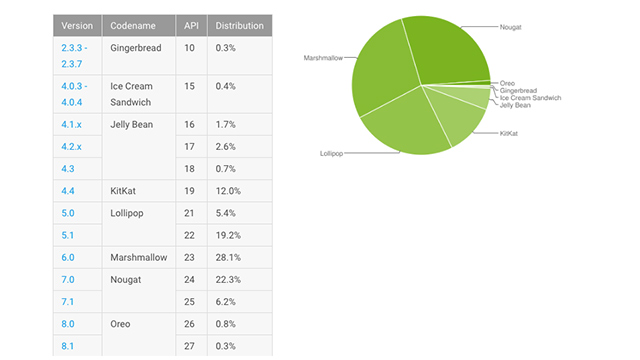 With older versions of Android are slowly ebbing away, its good to know that a majority of Android phones are using more recent versions of the OS. The latest iteration, Oreo, is slowly gaining ground. It will definitely receive a boost once Samsung, and the popular Chinese brands like Huawei, OPPO, and Vivo start seeding it to their respective users.
For more geek-centric news and reviews, please follow us on Facebook (facebook.com/TechnoBaboy), YouTube (TechnoBryan), Twitter (@technobaboy), Instagram (technobryan), and Google+ (technobryan). We'll do our best to keep you up-to-date.
[Source: Android]