Xiaomi has just unveiled a new revolutionary way to charge your devices called Mi Air Charge Technology.
As the name implies, the tech enables users to remotely charge compatible devices without the use of cables or any other wireless charging pads or stands, making this a truly wireless and remote charging standard.
As Xiaomi explains, remote charging lies in space positioning and energy transmission. The charging device use five phase interference antennas to detect the location of the smartphone and a phase control array composed of 144 antennas that transmit millimeter-wide waves to the phone.
The phone then uses a built-in receiving antenna array composed of 14 antennas to convert the millimeter wave signal into electric energy.
To put it bluntly, the rather large device beams a signal that charges your phone.
Remote charging is currently limited to 5-watts within a radius of just several meters. But it is capable of charging multiple compatible devices at the same time (at 5-watts each). In addition, Xiaomi said physical obstacles (like walls and furniture) will not restrict the efficiency of the charging.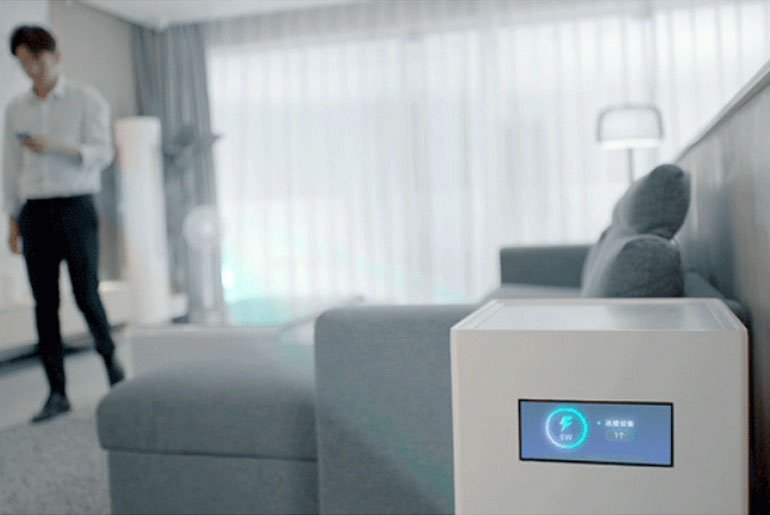 The company plans to to use the Mi Air Charge technology not only on smartphones, but on AIoT devices too. So there's a chance you will see it on smart watches and other wearables, and in smart home devices like speakers, lamps and more.
As it stands, the Mi Air Charge technology is in the proof of concept phase which is probably the reason why the device is so large. No release date was mentioned nor was there mention of it reaching the consumer market.
We'll have to wait and see where this goes from here.
Source: Xiaomi