M4 World Champions ECHO has officially confirmed Chou as their chosen hero to co-design with MOONTON Games. The team was given the chance to work with Mobile Legends: Bang Bang maker as part of the perks for winning the world's biggest MLBB tournament.
"The team has unanimously decided to develop a skin for Chou. Apart from it being the hero that almost all of our team members use, it has also played a big part in our team's success in the tournament. We're excited and glad to work with MOONTON Games who has been attentive and collaborative when it comes to our ideas," says Mitch Liwanag, ECHO country manager.
MOONTON Games and ECHO are currently in talks to discuss the details of the in-game commemorative skin. It is expected to be launched in September 2023.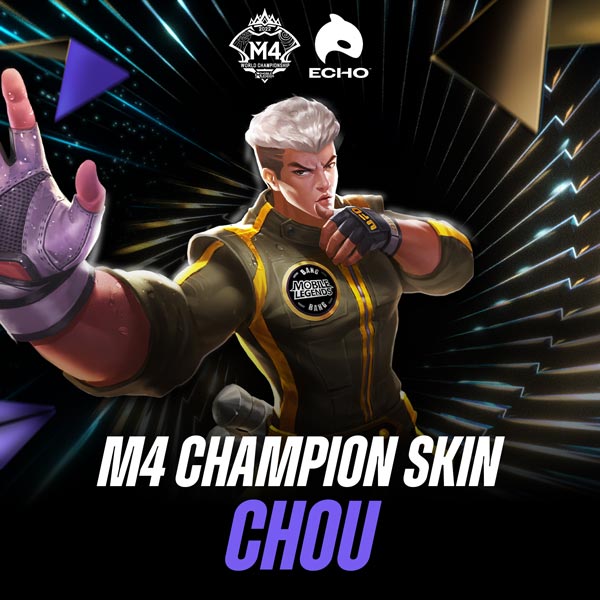 Chou will be the very first fighter hero to receive a skin from a world champion. Since M1 World Championship, every winning team has had a say in which hero they want to have a skin that is designed based on their preference.
You might also like: The Philippines will host MLBB M5 World Championships
In 2019, Indonesia's EVOS Legends chose Harith. Meanwhile, the Philippines' Bren Esports picked Lancelot and Blacklist International designed Estes after winning M2 and M3, respectively.