If you own an iOS device running on version 6 or higher, chances are you have been waiting for the jailbreak tool to arrive.  The hacking community has been at it for quite some time and it was only recently that the jailbreak tool was released for public consumption.  The jailbreak tool is courtesy of evad3rs and it's called evasi0n, that's with the number "0" instead of the letter "o".  Not that it matters.
If you're excited to download evasi0n and install it on your iOS device, go here.  It will give you options to download copies for Windows, Mac OS X or Linux. That should cover about every computer around.  If you're wondering if the jailbreak is for you, make sure that you have an iOS device running iOS 6 or iOS 6.1.  The jailbreak will work on all devices that run this OS and that includes the iPhone, the iPad, the iPad Mini and the iPod Touch.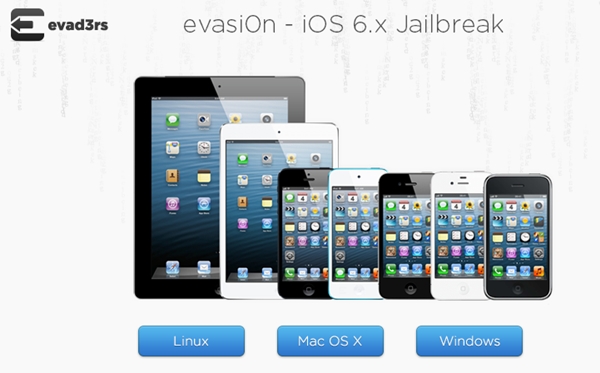 Once you download evasi0n, the process should be easy.  The jailbreaking process should be straightforward but you should be aware that this could brick your iOS device if you don't follow the process as instructed. iDownloadBlog has a pretty comprehensive "how to" guide, complete with a video that should guide you through the process.  To go to the tutorial from iDownloadBlog, click here.
In essence, these are the steps required to install evasi0n jailbreak.
How to install evasi0n jailbreak:
Download evasi0n and run the app.
Make sure your device is not passcode locked.
Plug in your device to your computer.
The evasi0n tool will detect your device and the Jailbreak button will become clickable.
Click Jailbreak to start the process.
The screen will then ask you to unlock your device after which, a Jailbreak icon on your Home screen will appear. Tap this Jailbreak app icon and once the process is completed you will be accordingly informed.
Your device will now reboot a few times.
Go to the Cydia icon on your device and tap on it.  That's it.