Here's how to add fire and confetti effects on Facebook Messenger.
With our new normal, many of us turn to Facebook Messenger to keep in touch with our family and friends. It is the most convenient way to do it, seeing as a huge section of our population use the messaging platform.
If you're looking for a way to improve your messaging game, Messenger thankfully has a few tricks up its sleeve to do just that. Apart from the popular gift wrap effect, you can also add fire or confetti effects and the new heart effects to your messages.
UPDATE: It appears the feature is not yet available for everyone, regardless of device or location. A quick look at the comments confirms it.
How to add fire or confetti effects on Facebook Messenger:
On Facebook Messenger, you can start by opening an existing conversation or starting a new conversation. The effects only applies to text. It doesn't work on emojis or images.
In the message box, type your message which you want the effect to be added. Do not send it yet.
Tap on the Sticker button on the right side of the message box.
Tap effects.
Choose either the confetti or the fire effect.
And that's it.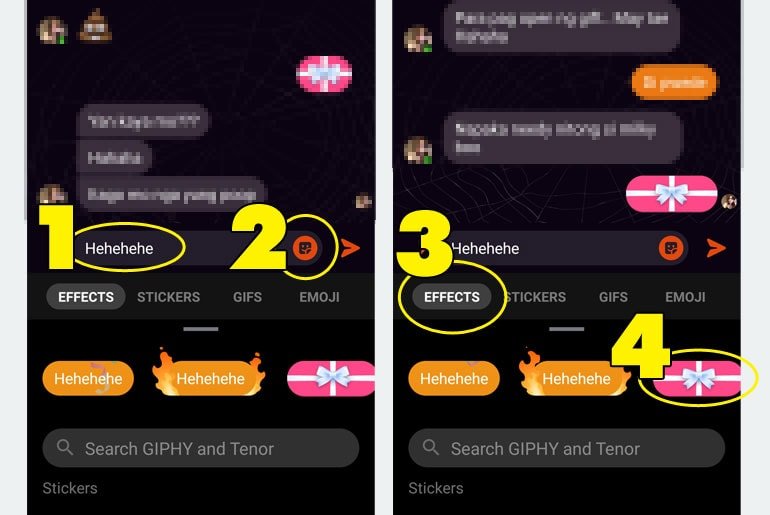 Facebook has been busy adding new features to the Facebook Messenger. One of the more interesting ones added is Watch Together. As the name implies, the feature allows friends in a video chat to watch the same video content together.
Their latest feature, Vanish Mode, is unfortunately not yet available in the Philippines at the time of this article.