Huawei finally launched its new WiFi AX3 router in the Philippines. It is the world's first WiFi 6+ router which features a 3000Mbps GigaHome quad-core chipset.
With a price of Php 3,999, it's the perfect upgrade for your home or office setup. And while not everyone has a WiFi 6 ready device, it does make you future ready when the latest WiFi standard become more mainstream.
In this article, we're taking a quick look at Huawei's latest router, unbox one and show how easy it is to setup.
Let's go.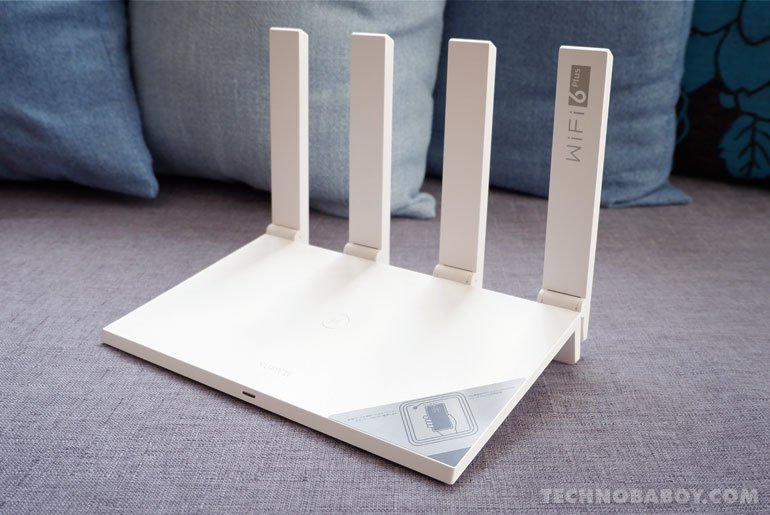 Price and Availability
Since most of us are price conscious, let's start with the price and where you can get one. The Huawei WiFi 6+ AX3 has a price of Php 3,999 in the Philippines. It is available for pre-order, bundled with a free Huawei Band 4 worth at Php 1,890. Not bad.
If you're looking for a more affordable option, you can opt for the Huawei WS2500, which has a similar design but a lighter price tag of Php 1,599. Each purchase comes with a free Bluetooth speaker worth Php 1,499.
Why upgrade from the stock router?
The usual questions asked when it comes to routers are "Do I really need a different router from the stock router from my provider? Do I need one?"
Well, the short answer to that is "it depends." I know it sounds cliché, but it really depends on what you need or how you use it. For most people, the stock router is enough for their needs.
But having a better, more powerful router like the Huawei WiFi AX3 will help you maximize your Internet service. Among the advantages a separate router offers include wider network coverage, enhanced user management and priority, better speeds for those with faster connections, and stronger security, to name a few.
It does add another device to plug in and take up space, but the benefits far outweigh its drawbacks.
Features
Lets take a look at what makes the Huawei WiFi AX3 special. The device is the first router to support WiFi 6+, offering better coverage and faster speeds.
It has dual band support that uses the 802.11ax standard and features 2 x 2 MU-MIMO with wireless speeds of up to 2,402 Mbps for the 5GHz band and up to 574 Mbps for the 2.4GHz band.
At the heart of the router is Huawei's 1.4GHz quad-core GigaHome 650 chipset. It has what Huawei calls a multi-chip collaborative technology that works to double network speed, enhance signal quality with wall penetration capabilities, and a better, wider coverage compared to other routers in the same range.
The two key features stand out for the AX3 focuses on speed and security.
First, it has a frequency bandwidth of up to 160MHz and on-demand packet fragmentation in narrow-band mode. For better appreciation, it basically means the tech it comes with allows for faster network speeds if you're near the device, and give more stable connections if you're further away from it.
ALSO READ: Huawei outs Mate X2, third gen foldable phone
Second, the router uses Huawei's HomeSec security safeguards. It has a CC EAL5 certification (Common Criteria, global authoritative IT product security certification), which means it offers a level of security that is fit for most financial institutions.
And on top of that, the AX3 has protection against brute force cracking, a feature that's needed now more than ever considering the time we spend online.
Unboxing, First Impressions
The Huawei WiFi 6+ AX3 is packed in a familiar white box with red design accents. Inside, you have the router, the power adapter, an ethernet cable with a flat wire, and the usual documentation.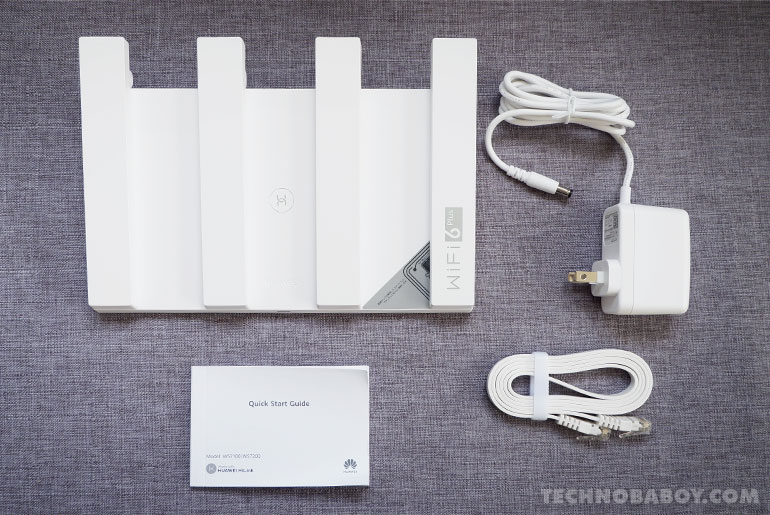 The WiFi 6+ AX3 itself has a clean minimalist design, which, in my opinion, would look good on any desk. It has a slim and compact build, and measures 255 x 159.2 x 39.7 mm.
The router has four flat antennas that only flips in one direction. It has a button on top for quick pairings via WPS and an LED indicator light. At the back, there's the WAN port or Internet port, three LAN ports, the reset hole, and the power button.
Quick and Easy Setup
For the setup and configuration, I used the Huawei AI Life app and an iPhone 12, just to show you how easy it is to set up with any device. You can also set it up via an Internet browser by going to 192.168.3.1, but I found using the app to be much easier. The Huawei AI Life is available on the App Store and the Play Store.
ALSO READ: Huawei's Ren Zhengfei shares thoughts on 5G development, why Honor was sold, & Huawei's removal from entity list
Here are some things to keep in mind during the setup. Ideally, routers should be placed at the center of your home to get the maximum coverage. Think of the router's network signal as a sphere with the router at the middle. Also, thick walls and other devices may interfere with signal strength, so I recommend you try out different locations if you can.
First steps is just like setting up any other router. Start by connecting one end of the ethernet cable to LAN 1 port of themodem and the other end to the WAN port of WiFi AX3 router.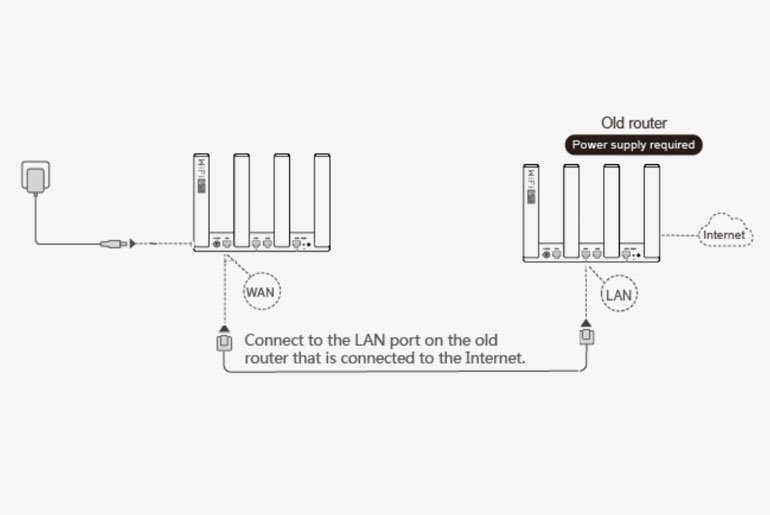 Next, connect your smartphone to the WiFi network of the AX3. You can verify the SSID or WiFi name at the bottom of the AX3.
Once connected, open the Huawei AI Life app on your phone. Go to My Devices and tap the plus sign to add the AX3.
Once it finds the router, run the Internet Connection Wizard and follow the steps to complete the configuration. Make sure to use a strong WiFi password to further enhance the security of your network.
Once that's done, just start connecting your devices to your new WiFi network for use.
For those who like using other DNS (such as Google's 8.8.8.8 and Cloudflare's privacy focused 1.1.1.1) have to configure it on the router's web settings page (192.168.3.1). You can't change it using the app.
Wrap Up
So far, so good. The Huawei WiFi AX3 is looking very much like a great value WiFi 6+ router for Php 3,999. Speeds are looking great so far, and I seem to be getting good coverage as well.
I'll continue to use the router in the coming days to see how well it performs in real life. I also plan to move the router's location to see if I could get even better coverage out of it.
Stay tuned for our full review.