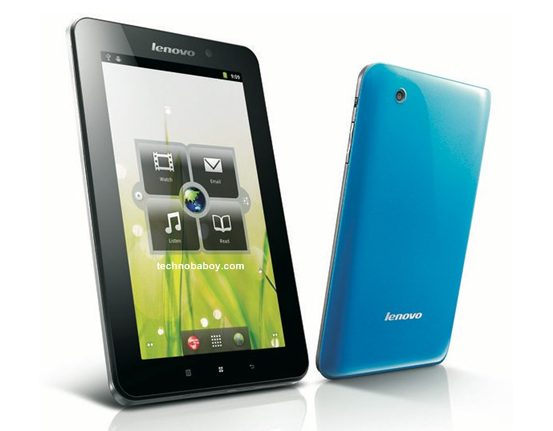 The real news here is the price.  A full-featured, nicely specced 7-inch Android tablet that's priced at $200 (about Php8,500) is something that's bound to grab some attention.  Lenovo's new 7-inch IdeaPad Tablet A1 is that tablet.  At a $200 price point, Lenovo is offering something that's previously reserved for tablets with doubtful construction or otherwise locked out from the Android Market.
The Lenovo IdeaPad Tablet A1 is not perfect — it runs on Android 2.3 Gingerbread, not on the tablet-optimized Honeycomb, and it's certainly not vying for the slimmest tablet title.  But as I already said, the price point gives you the feeling that you will get more than what you pay for.
With the IdeaPad Tablet A1, you get a decent 1GHz single-core Cortex A8 processor,  a 7-inch 1024 x 600 resolution display, front and rear-facing cameras, 8GB of storage (expandable via microSD), Wi-Fi connectivity and GPS.   The tablet is 10.1mm thick and weighs around 400g.
The Lenovo IdeaPad A1 will be available in mid-September.  There's no Wi-Fi+3G version of this device.  The 16GB model will go for $249 and the 32GB for $299.