Tired of all that white background on YouTube? Good news because Google has just brought the dark mode to Android.
YouTube Dark Mode on Android
The new dark mode will turn all white backgrounds into black and will reverse the color of the fonts to white. This is perfect for those who enjoy watching videos in the dark or for those who simply want to have a more immersive YouTube experience.
The dark mode first debuted on iOS last March. Last July, Redditors reported that its rolling out on Android, but apparently it wasn't a full roll out. This time, its for real and everyone should have it by now.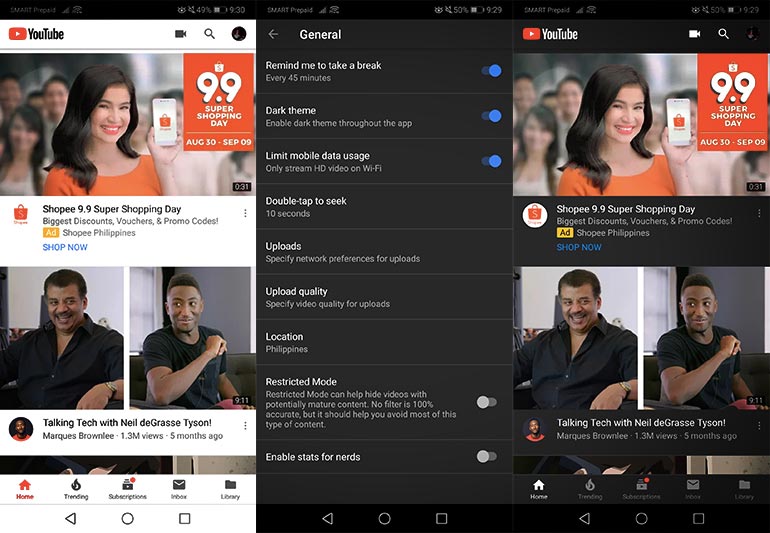 How to activated Dark Mode on YouTube
To activated, simply tap on your account avatar on the upper right hand corner of the screen. Then go to Settings> General and turn on Dark Theme. If you don't see it yet, try closing the YouTube app from the background and try again.
While you're on this page, you might as well set the app's Take a Break reminder so you don't fall too deep into the YouTube rabbit hole.