Huawei's AppGallery is the third largest app store in the world, boasting over 400 million active users a month. With the growing number of apps (they now have over 50,000) and the security to match, most of what you need can already be found here.
Huawei recently released the Huawei P40 series. Both the Huawei P40 and P40 Pro come with class leading 50MP main cameras, often regarded as one of the best in the industry.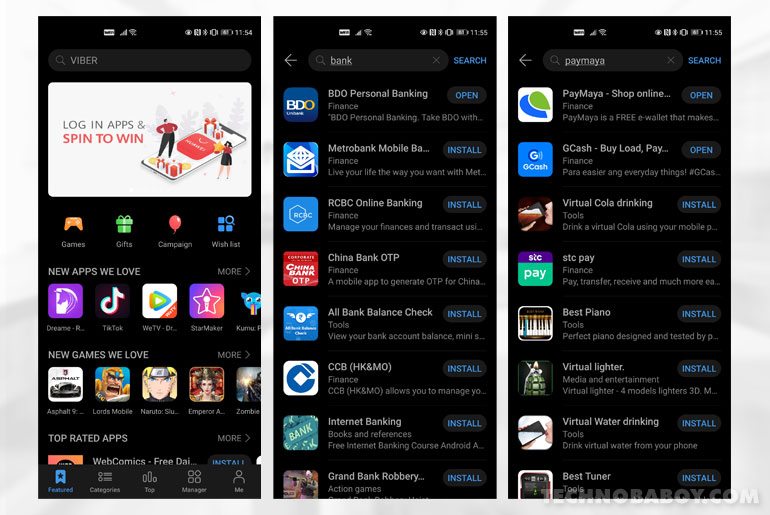 And that's on top of the powerful internals such as the Kirin 990 5G chipset, fast RAM, and even faster storage. You can read all about the Huawei P40 series here.
Also Read: Prep your Huawei Matepad Pro for productivity using the AppGallery
To maximize shooting with the Huawei P40 series, here are some travel and photography apps to make the most out of your phone.
For photography enthusiasts
The AppGallery has many photography apps. Many you already know. For Huawei P40 and P40 Pro users, these will help you maximize the powerful 50MP cameras that make these phones great.
As you know, you can also use apps not yet available in the AppGallery. These work perfectly well on the Huawei P40 series. You can check our post here on where to find the apps and how to install it.
Adobe Photoshope Lightroom CC
Snapseed
FaceApp
Boomerang
For those who like to travel
For those bitten by the travel bug, the AppGallery has you covered. Check out these apps (you can use after the quarantine ends).
Huawei P40 series and the AppGallery
As you most of you are familiar by now, the Huawei P40 and P40 Pro runs with the Huawei AppGallery. It is preloaded with top and essential apps that covers everything from entertainment, health, banking, lifestyle, games, and more.
And if the app that you are looking for isn't available right now, just add it on the "Add To Wishlist." Just input the app that you want and Huawei will do its best to hunt it down for you. And once the app is available, you'll get a notification.
For more information about AppGallery, you may visit: https://huaweimobileservices.com/appgallery/.